by Usman Salis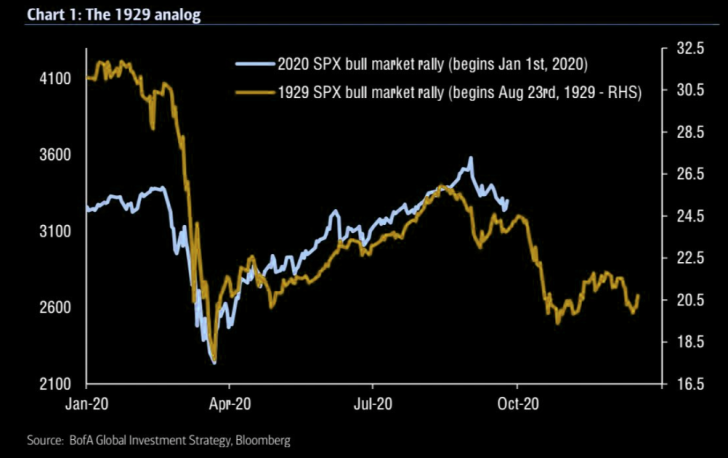 Image Source: themarketear.com
S&P 500 Repeats the Great Depression Pattern
According to The Market Ear, the S&P 500 is now making moves that have already occurred. And it was in 1929, on the eve of the Great Depression, shattered the US economy and stock market for the years to come.
It should be noted that the magnitude of the fall during the Great Depression was much larger than it is now, but the overlap between market movements in two different years looks incredibly similar.
More Fall to Come?
In addition, if the 1929 pattern continues, another fall in the S&P 500 can be expected, which the market is still expecting in 2020. Previously, experts had already assumed that the fall in the S&P 500 could continue if the index repeats its behavior during other corrections.
333 views