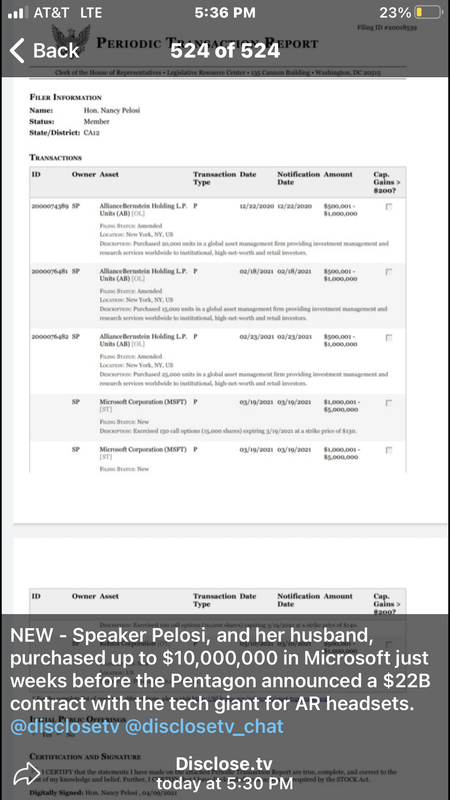 Did the same thing with Tsla stock right before the new big EV push, should be illegal.
www.usatoday.com/story/news/factcheck/2021/02/16/fact-check-paul-pelosis-tesla-investment-predated-joe-biden-order/6727271002/
But its ok because she bought it a month before…
Yet the government loses its minds when autists on the internet short gamestop
Though it's nearly impossible to know how much Pelosi has made from this investment without knowing how many shares she purchased—it's worth noting Microsoft's stock bumped up 1.7% on the news.

On the reported purchase date, the share price was $230—it now sits at $255. pic.twitter.com/PEJ9ypDXxT

— Robbie Jaeger 🔎 (@RobletoFire) April 12, 2021
Money in the pockets. She doesn't specify which family, or which American.
The #AmericanRescuePlan is about the children, the children, the children.

Their health: vaccination, nutrition

Their education: resources for safely going back to school

The family's economic security: money in the pockets

— Nancy Pelosi (@SpeakerPelosi) April 10, 2021
h/t SnooBooks5387
2,679 views