Tech/S&P ratio weekly RSI just hit the 2nd most overbought reading *of all time* (30 years).

History being made – it doesn't get much more extreme than this.

Only one week ever closed higher – Jan 29 1999, the start of a five-month -15% correction. $XLK $SPT $SPX pic.twitter.com/6hCh4tI7fX

— Macro Charts (@MacroCharts) February 10, 2020
Growth in global trade sank to 1% last year, down from 4% in 2018 and 6% in 2017. It was the fourth worst showing in 40 years, and the worst ever outside a period of recession. t.co/Wtf0JVabuK

— Lisa Abramowicz (@lisaabramowicz1) February 10, 2020
— M/I_Investments (@MI_Investments) February 10, 2020
This is the highest concentration since the dotcom bubble peak of 2000.
Market Caps
Apple (AAPL): $1.4 Trillion
Microsoft (MSFT): $1.4 Trillion
Amazon (AMZN): $1.1 Trillion
Alphabet (GOOG): $1.0 Trillion
Facebook (FB): $0.61 Trillion
Half of corporate investment-grade bonds are one notch above junk, and a lack of investment in productivity could be to blame.
…we haven't started to see retail's reaction to increasing media coverage of coronavirus.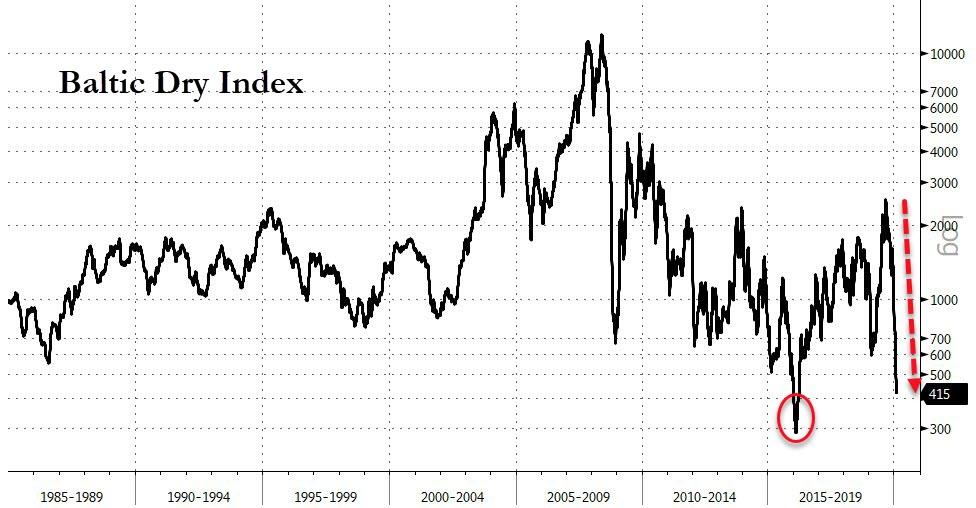 The U.S. yield curve is flirting with another broad-based inversion again, reigniting Wall Street fears over the fate of the American economy.A growing chorus of voices is being swayed by another notion: The signal might say more about the state of the world than the U.S. business cycle.
Despite the dangers of high-interest loans, many Americans are racking up enough credit card debt to worry about overdrafting their account on a single large purchase.