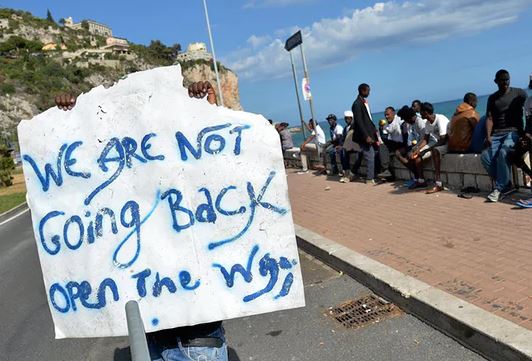 You really cannot make up a story like this, because it sounds just so unbelievable. I am in Germany on business and did not see the place overrun with refugees as on my last trip. So I made some inquiries. To my complete astonishment, the German government is actually giving refugees three weeks paid vacations INCLUDING airfare BACK to the very countries that claim they are fleeing because it is unsafe.
So in other words, despite claiming their lives would be at risk if they were forced to return home, the government is paying them for a vacation to the very place they claim to be fleeing. You just cannot make up such a completely insane government policy. I know someone who works with the refugees and they confirm they are on vacation back home. Therefore, asylum seekers are nonetheless returning to their homeland for a "short time".
I searched to see if I could find any article on the subject. I found how most are trying to cover the practice up. reported that a German Federal Employment Office spokesman said: "There are such cases." Some stories are trying to deny the issue which was first reported by the leading German newspaper Die Welt am Sonntag, Refugees go on vacation, where they are allegedly persecuted which reinforces the growing problem caused by the fact refugees are allowed to leave the country for 21 days a year but are not obliged to say where they are going. Migrants are protected and are entitled to "privacy".
My sources in Switzerland have confirmed the same problem, Dozens of asylum seekers who had apparently turned up penniless after fleeing what they said was a war zone were found to have flown home on holiday.
Die Welt reported just how screwed up the government is. There is no communication between government agencies. If an advisor in the Employment Agency gets wind that someone wants to go to Syria, for example, Die Welt reported they are not supposed to pass this information along due to data protection issues.
There is no actual proof that people a person is really persecuted in the home country. Syria was at least a war zone. People have been pouring in from all over North Africa which is not in a state of war. If someone is taking a vacation for 21 days at government expence back to the place they fled, common sense dictates they are not refugees. Government incompetent is just off the charts.
Views: