via Kevin C. Smith, CFA:
The market is being propped up by a narrowing group of leaders. Not a good omen.
The deteriorating breadth is most evident in the NASDAQ Composite, home to the leading growth stocks of this cycle.
With the overall index making new highs, the internals are abysmal.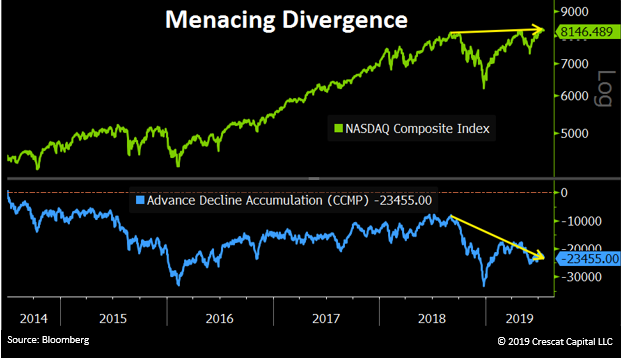 817 views