by Chris Black


JUST IN: Multiple officials tell ABC News suspect in custody is identified as 29-year-old Sayfullo Saipov from Tampa, FL
JUST IN: Multiple officials tell ABC News suspect in custody is identified as 29-year-old Sayfullo Saipov from Tampa, FL

— Michael Del Moro (@MikeDelMoro) October 31, 2017

A terrorist attack just took place in Manhattan, New York on Tuesday afternoon, as a middle eastern man shouting  the now-famous Islamic war-cry Allahu Akbar mowed down bikers and pedestrians near Chambers Street and West Street in lower Manhattan, near Stuyvesant High School.
At least eight people were killed in the heinous attack and up to fifteen injured. Witnesses described how the middle eastern man shouted Allahu Akbar prior to running over people using a rented Home Depot truck, before hitting a school bus.
After the  truck-killing-frenzy on West Side Highway bike lane ended, the (still unidentified) suspect exited the truck after ramming it into a school bus, waiving two guns, which later were discovered to be fake BB/Air-guns (check out the video with the suspect below).
Gunshots were reported by witnesses at the scene, yet it's not clear if they were shot by the police or by the terrorist. The suspect was shot in the ass by police and he's now into custody.
 

Here's a video with the suspect waving a gun:
NBC airs footage shot by high school student of purported assailant in Manhattan pic.twitter.com/afmkhaFWZ0

— David Mack (@davidmackau) October 31, 2017

Here's another one shot in the aftermath of the terrorist attack:
VIDEO from scene shows multiple bikers laying on the ground after being struck by a truck pic.twitter.com/bFPVdi1rAh

— New York City Alerts (@NYCityAlerts) October 31, 2017

The Manhattan bloodbath comes in the aftermath of ISIS threats warning of an impending Halloween attack. The thing is, vehicular terrorist attacks seem to be the new normal in the oh-so-tolerant-and-multicultural and open borders loving West. Islamic terrorist used cars and trucks as weapons of mass destruction since 2005, but vehicular attacks in the West (Germany, Spain,France, UK) inspired from Palestinian jihadist tactics against Jews have become routine since 2014.
Just remember the now-famous ISIS terrorist attack in Nice, France, on Bastille Day , when a Tunisian born man mowed hundreds of people with a truck, killing 84. Another Tunisian asylum seeker attacked a Christmas market in Germany in 2016 with a truck,  and let's remember last August van-attack in Barcelona, Spain (Las Ramblas), which killed 13.
To quote London's first Muslim mayor Sadiq Khan, terror attacks are part and parcel of living in a big city, right? So, keep your eyes peeled folks, while your Governor and your Mayor fight President Trump in every step he takes to try to minimize/prevent Islamic terrorism, not to mention the liberal courts where activist left-wing judges are constantly blocking the POTUS' travel-bans and so forth and so on.
By the way, New York Mayor DeBlasio just told people if they see something say something, so he can then sick the police on you for being a racist Islamophobe bigot. And always remember: diversity is our strength.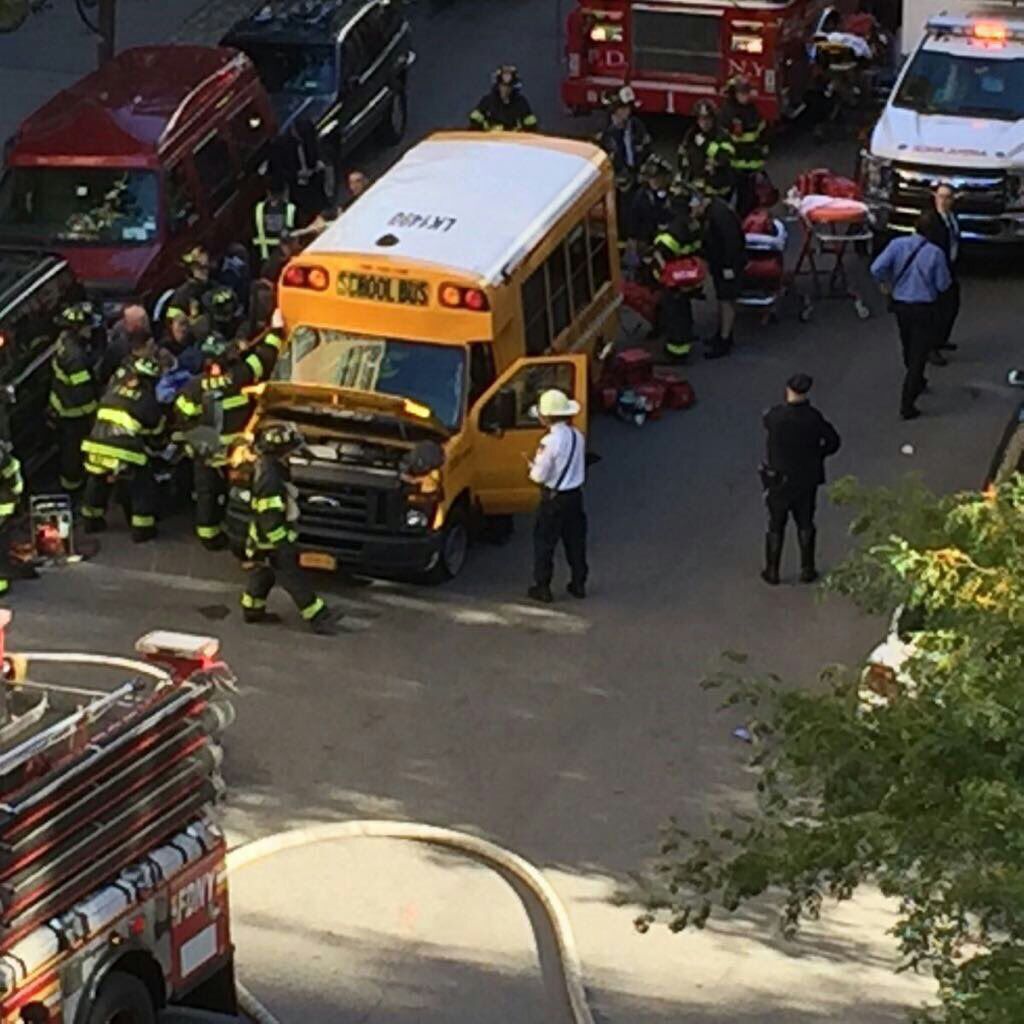 1,393 views