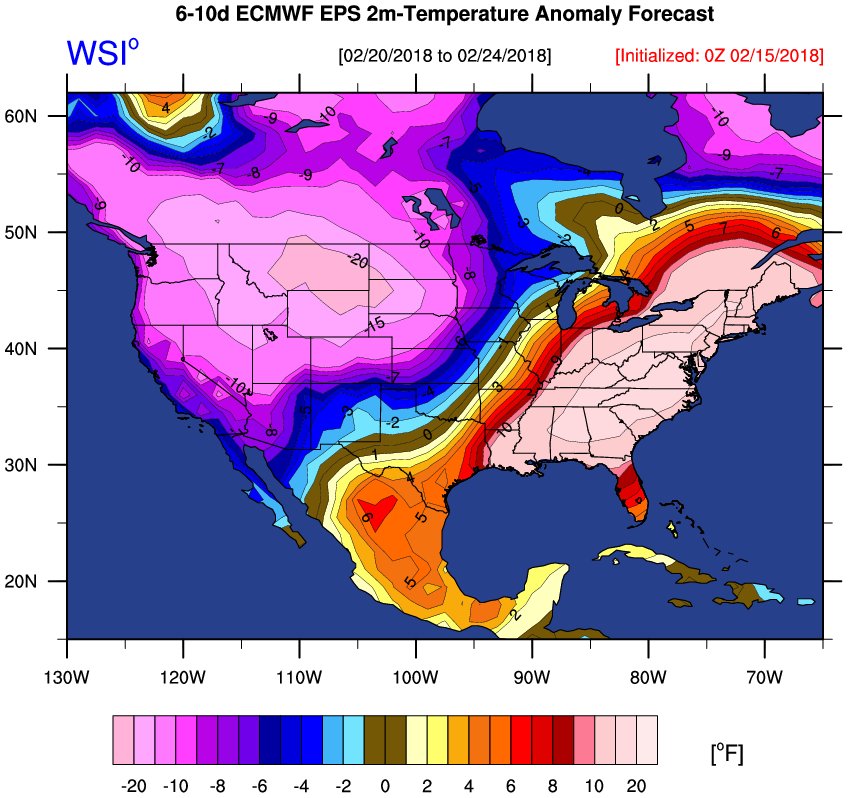 The polar vortex, the notorious swirl of winds around a low pressure area in the upper atmosphere over the Arctic, has split in two. Since the polar vortex tends to be associated with some of the coldest air during the winter, the split — which is more like a temporary separation than a lasting divorce — means that ultra cold air is on the move.
A split in the polar vortex may sound like a complicated weather concept, but it has huge consequences for weather patterns from Canada to Eurasia. The latest split is likely to put Western Europe and much of Eurasia into the deep freeze for the rest of February, and will offer glimpses of hope for snow lovers along the U.S. East Coast.
Figuring out where the coldest air will go and how it will affect worldwide weather patterns for the next several weeks is a key task facing weather forecasters now.
Helping matters is that most computer models appear to agree on the broad scenario that's likely to play out. Indications are that in the near-term, colder and stormier conditions than average are likely for Western Europe and much of Eurasia during the rest of February into early March.
mashable.com/2018/02/15/polar-vortex-split-stratospheric-warming-snow-cold-europe-us/?utm_cid=hp-n-1#rBvOT38d8mqw
GFS predicting textbook example of #warm #Arctic/#cold #Eurasia pattern to end the month. Can't recall such a strong and extensive #cold forecast for the Eurasian continent! pic.twitter.com/V6F3ccMdML

— Judah Cohen (@judah47) February 13, 2018

Computer models are projecting the NAO will become strongly negative during the next few weeks in response to the polar vortex split and stratospheric warming event, and this also favors cold and snow in Western Europe. (It also ups the odds of similar weather in the eastern U.S., but that may not happen right away.)

h/t Luisport
Views: