It's not being confirmed by Bloomberg's Leading Indicator Surprise index. When these two series diverge, Citi's surprise index has pointed investors the wrong way.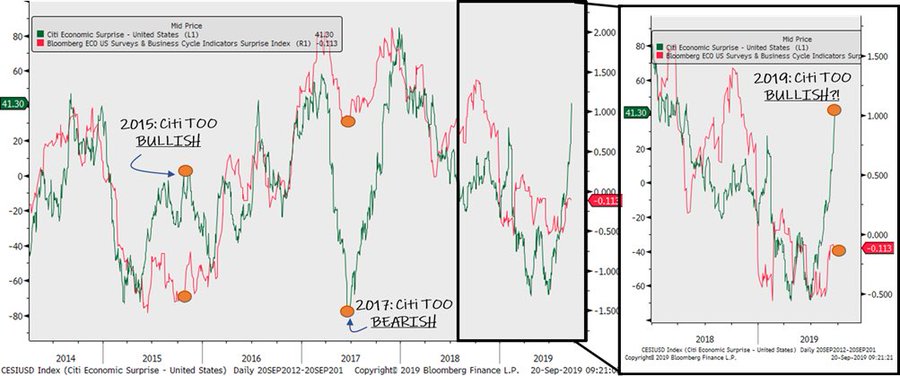 Surprises are important, but more so when it comes from leading economic data. Stay defensive. $XLU $XLP $TLT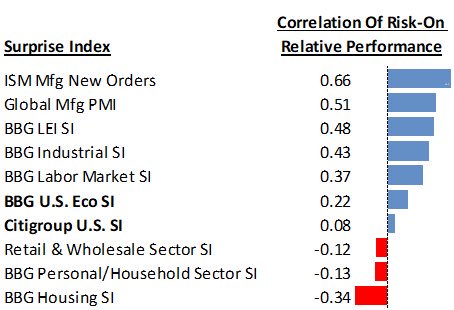 Citi's surprise index has too much lagging economic data, making it an inconsistent investment tool. "X" marks the sort on data that is old-news lagging.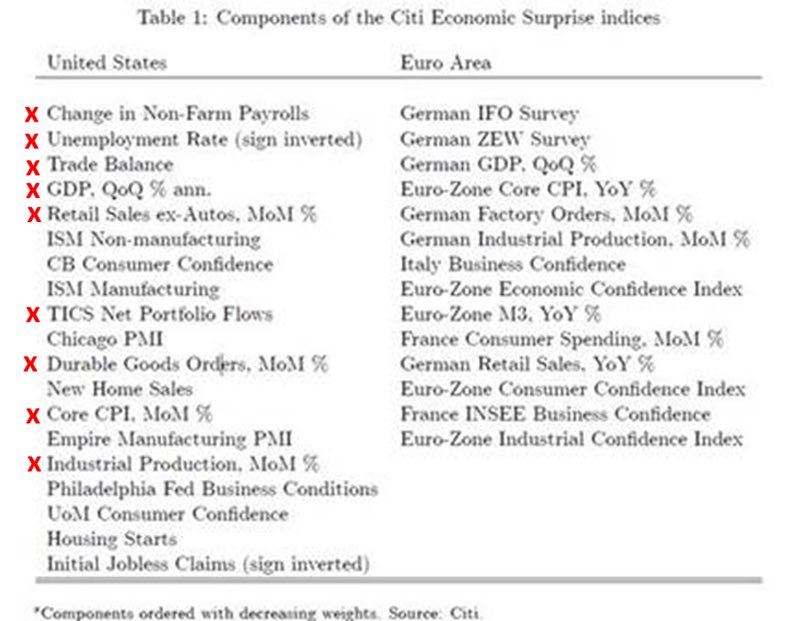 586 views