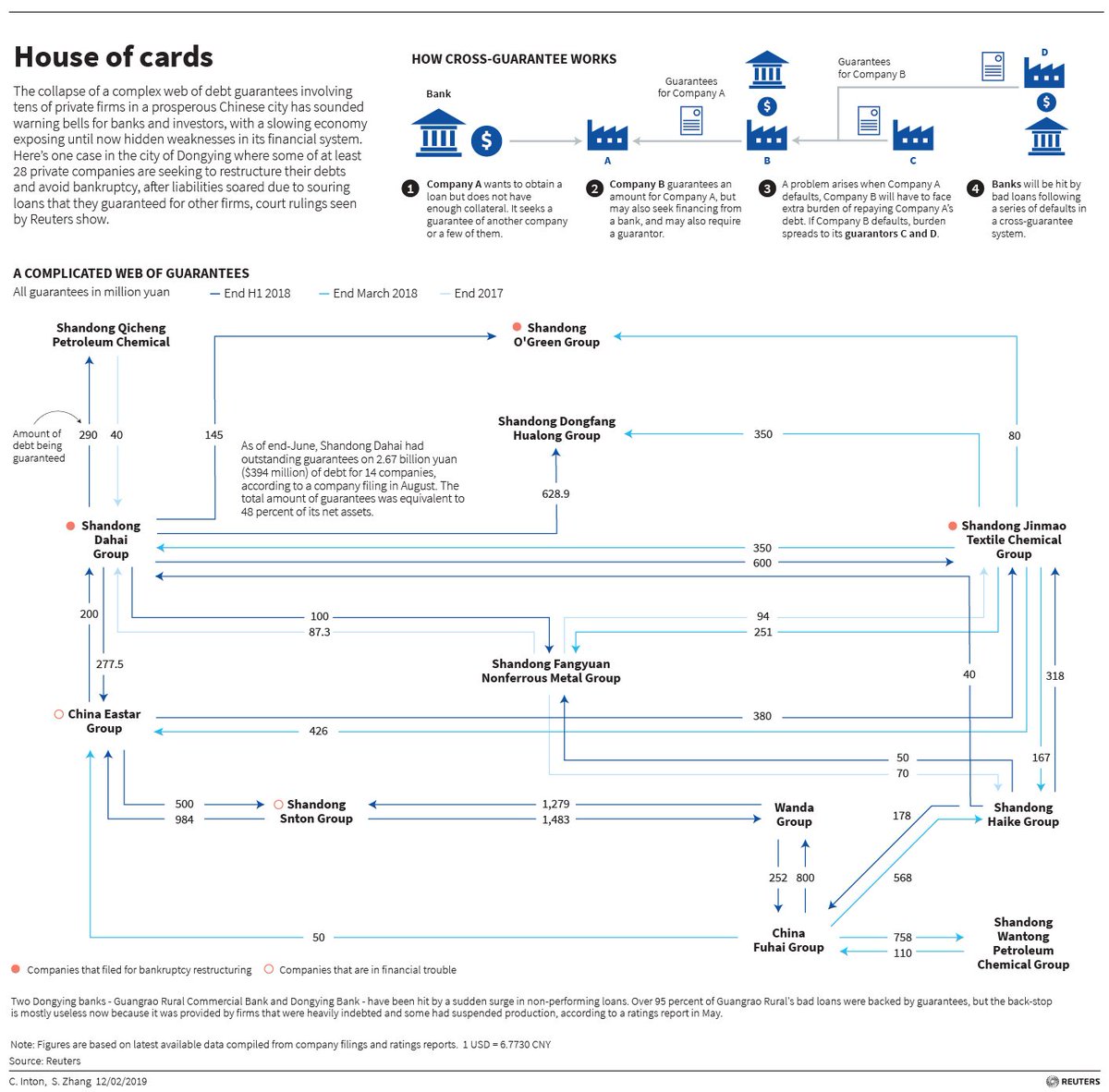 SINGAPORE (Reuters) – The collapse in China of a complex web of debt guarantees involving several private firms highlights risks in its financial system and opens up a potentially hazardous front for an economy in the grip of its slowest growth in nearly three decades.
It is the last thing Beijing needs as it tries to fight off intensifying pressure on growth from a months-long trade dispute with the United States. Yet, as the government steps up economic support measures and moves to loosen gummed-up funding, it might be inadvertently inflaming financial risks with its call on state banks to sharply boost lending to the private sector.
The warning bells are already sounding in the once-prosperous eastern city of Dongying, a hub for oil refining and heavy industry in Shandong province. Here, at least 28 private companies are seeking to restructure their debts and avoid bankruptcy, mainly due to souring loans that they guaranteed for other firms, court rulings seen by Reuters show.
Among the 28 firms are Shandong Dahai Group and Shandong Jinmao Textile Chemical Group, which were on the 2018 top 500 best-run private enterprises in China.
For a private firm to get bank loans in China, especially those in traditional, capital-intensive industries, it often needs substantial collateral or the guarantee of another company. The guarantor itself is very likely to have taken on loans guaranteed by other firms.
www.reuters.com/article/us-china-economy-debt/debt-guarantee-tangle-chinas-private-firms-hit-by-default-contagion-idUSKCN1Q107W
378 views