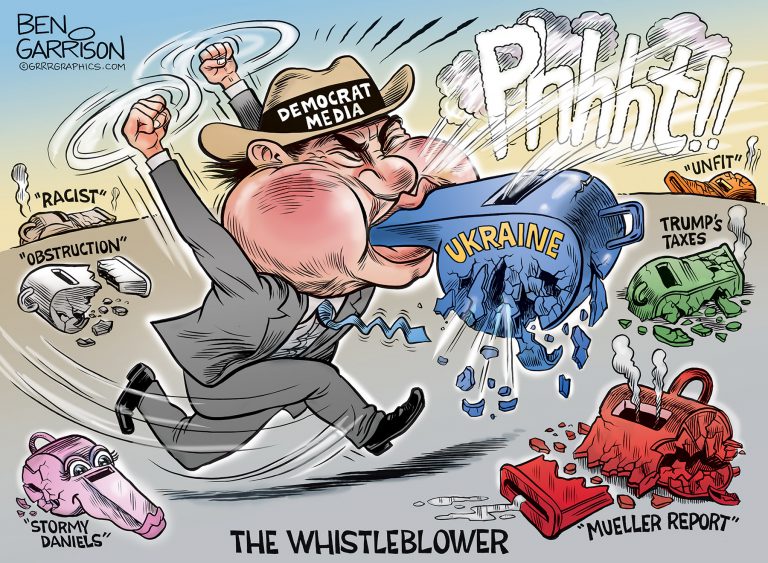 MEDIA TRYING TO TURN A BIDEN SCANDAL INTO A TRUMP SCANDAL
The Democrats are desperate for any anti-Trump negativity. They'll take anything and blow it up into a full-fledged scandal.
The latest Fake News springs from an anonymous US intelligence operative in Ukraine. His 'whistle blowing' amounted to nothing and it has already been discredited. The individual apparently doesn't like the President. Trump called him a partisan. His whistle blowing has already been determined to be a baseless accusation. It's not actionable under the law.
It has become clear the Democrats will not let the president do his job without their endless harassment. They can't come up with legitimate reasons to impeach him, so they invent reasons.
They don't need facts or the law on their side. They're leaving a lot of broken whistles in their wake.
–Ben Garrison
1,024 views