by MagicalMysteryRadio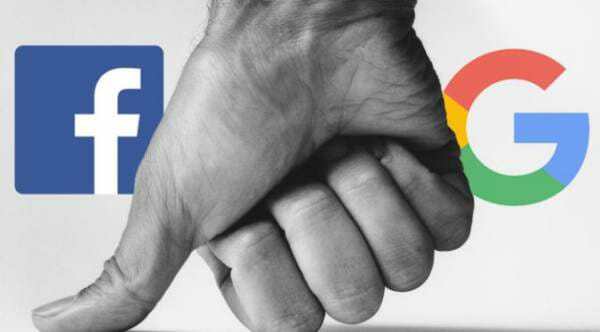 It won't happen overnight, as people's habits take time to change, but the recent purge of alternative voices on all of these platforms will soon backfire.
Very powerful, moneyed interests saw the danger an open internet represented, so they helped a few tech start-ups in the early days corral everyone into these ghettos. Now that they've essentially cornered the market, they feel emboldened to try and censor, and/or outright eliminate, voices THEY DON'T LIKE.
Decentralization is the key to solving this problem, and it's why peer-to-peer and blockchain technologies are vilified by most mainstream outlets. It represents the final death knell for the control freaks.
There are a number of alternatives blossoming as we speak. So, instead of waiting for the inevitable lawsuits to wind their way through the courts, or for the government to enact anti-trust legislation on these monopolies, take matters into your own hands.
For browsers, consider PaleMoon or Brave. Yes, both are a little buggy, but they're new and need some time to work out all the kinks. Hell, even try Explorer. Anything except Google Chrome.
For search, anything but Google. DuckDuckGo is a decent alternative, as is Bing. Again, it's about sending a message, so try to use a search engine not using Google on the back end, like StartPage.
There are many YouTube alternatives coming up. Try DTube/Steemit, Bitchute, etc. Minds.com is another interesting up-and-coming Social Network.
The point here is to try and refrain from using the typical platforms. Yes, that even means Reddit.
ProtonMail is a secure and encrypted e-mail service you can use.
And, of course, there's Gab as an alternative to Twitter.
This is just the beginning, many more not listed here are just starting up. The information age is still in its infancy, and the days of monopolistic control are dying… good riddance.
List your own alternatives here.