(Bloomberg) – Prashant Gopal – Mortgage rates in the U.S. started 2021 by setting another record low.
The average for a 30-year, fixed loan fell to 2.65%, down from 2.67% last week and the lowest in data going back 50 years, Freddie Mac said in a statement Thursday. It was the 17th record low since the coronavirus started roiling financial markets last March.
Of course, The Federal Reserve printing gobs of M2 money is helping.
In the words of the immortal Ron Swanson, "I want this night to get k-razy. Get me a shot of snake juice. I hear it has a dope aftertaste."
The mortgage market after a shot of snake juice. And its dope aftertaste.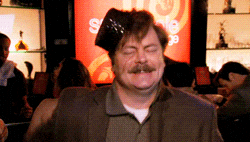 On the other hand, Bankrate saw a slight up-tick in the 30Y mortgage rate.