By Chris Black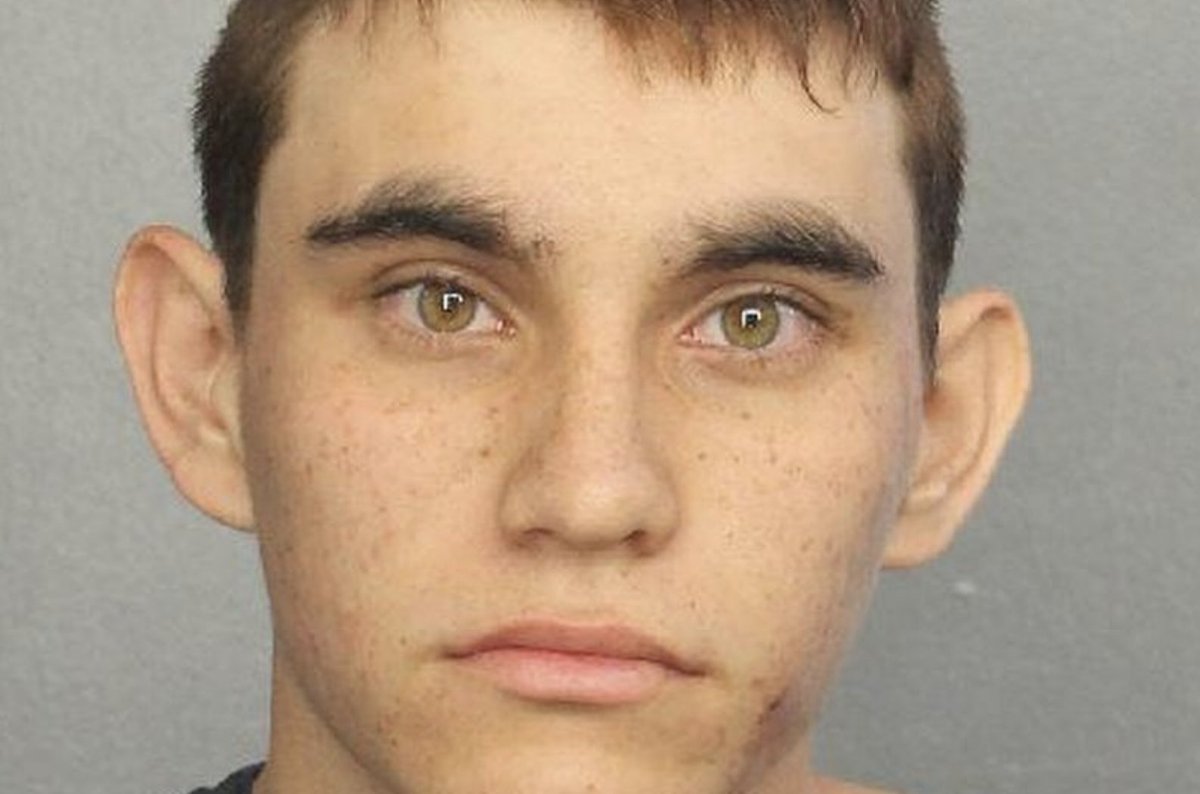 Another tragic school shooting took place yesterday in Florida, ending up with 17 people dead and scores injured. The suspect was captured alive and identified as Nicolas De Jesus Cruz, whom now ADL claims to be a white supremacist. My question to you is this: since we live in a Big Brother-like society, with surveillance being almost ubiquitous, why is the FBI so inept, as in they keep missing mass shooters before it's too late? Let me explain what I am talking about. According to what we learned today, the FBI was notified in advance about the "white supremacist" Nicolas De Jesus Cruz; back in September 2017, a YouTube user, Ben Bennight respectively,  contacted the feds with regard to a comment left by another user ("Nikolas Cruz") on one of his videos. The comment reads: "I'm going to be a professional school shooter." The FBI contacted  Ben Bennight immediately, as in they came to his office next morning (it looks like they took it seriously) and asked him if he knows anything about the future professional school shooter. They actually took a copy of the YouTube comment screenshot and promised they'll look into the matter. That was the last time Ben Bennight heard from the FBI about the matter, that until yesterday, after Cruz was taken into custody following the Florida school massacre. The FBI left a voicemail message on Ben's phone:

To make things even more interesting, in a deep-state kind of way, check this out:

"A spokesperson for the white supremacist group Republic of Florida (ROF) told the Anti-Defamation League on Thursday, February 15, that Nikolas Cruz, the man charged with the previous day's deadly shooting spree at a Parkland, Florida, high school, was associated with his group."

So, this 19 year old Hispanic guy, who by the way is a registered Democrat, is now a white supremacist, get it? On top of that, there's a picture with him on social media wearing a MAGA hat. However, what's most disturbing about this shooting is that Cruz fits perfectly into the very familiar pattern in which the FBI's blatant errors have preceded mass shootings. Shockingly enough, the FBI now claims they were unable to identify the YouTube user who made the threat, despite the fact he used his real name. Other terrorists and mass shooters were in a similar situation, i.e. they bleeped on FBI's radar before engaging in deadly attacks. There was another white supremacist, Dylan Roof respectively, who back in 2015 killed 9 people at a black church in Charleston. Dylan Roof was able to legally purchase firearms due to a faulty background check process; more precisely, the FBI dropped the ball again. Moreover, Omar Mateen, the Pulse shooter, an Islamic terrorist who pledged allegiance to the Islamic State before shooting 49 people at an Orlando gay-nightclub also slipped through FBI's filter, as he was under investigation (twice) prior to the slaughter, yet he was deemed not a threat on both occasions. The same story goes for Nidal M. Hasan, another Islamist, the man behind the Ford Hood shooting. This terrorist was in contact with Anwar al-Awlaki(a high profile Al Qaeda operative) prior to the Fort Hood massacre,  and even if the FBI knew all this, they refused to investigate him, most probably due to the suicidal political correctness our society is imbibed with, and also due to the fact Barack Hussein Obama was in office at the time. A Congressional probe found that the Fort Hood terrorist attack could have been prevented, but the FBI failed to inform the Army about Hasan.
A government investigation also found the FBI missing the opportunity to stop the Boston Marathon bombing in 2013, after Russia informed  US officials about Tamerlan Tsarnaev's association with an Islamic terrorist cell. The FBI interviewed Tsarnaev, but they let him go, "having found no link or 'nexus' to terrorism."

Why is this keep happening? The answer is pretty simple: the highly politicized FBI is too busy conjuring Russian Spy Ghosts via seance. I mean, what are the lives of 17 innocent kids to an organization that's identified President Trump as public enemy number 1? All the FBI does nowadays is to investigate left's political opponents.
Just Now: Nicolas Cruz makes first court appearance, charged with 17 felony counts of premeditated murder. pic.twitter.com/JC99p8mv5Q

— Tosca Austen (@ToscaAusten) February 15, 2018