AMAZON employee tests positive for virus…
Man in mask passes out on NYC sidewalk…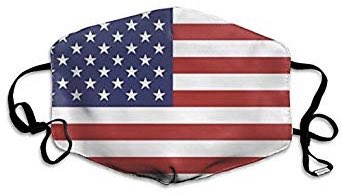 Tensions rise as U.S. death toll reaches 9…
WHO says fatality rate higher than thought…
Researchers from Beijing and Shanghai studied 103 samples of the coronavirus
They found two strains of it, named them L and S and found L was most common
L is also the most aggressive, but it has become less common since early January
A virus which is too aggressive may burn itself out by landing patients in hospital
More than 94,000 people have now caught the coronavirus and 3,200 have died
The coronavirus has mutated into at least two separate strains since the outbreak began in December, according to Chinese scientists.
Researchers say there are now two types of the same coronavirus infecting people – and most people seem to have caught the most aggressive form of it.
At least 94,000 people have been infected around the world and almost 3,200 have died, while 50,000 have recovered from the disease.
The team of experts from Beijing and Shanghai said 70 per cent of people have caught the most aggressive strain of the virus but that this causes such bad illness that it has struggled to spread since early January.
Now an older, milder strain seems to be becoming more common.
Knowing that the virus can mutate may make it harder to keep track of or to treat, and raises the prospect that recovered patients could become reinfected.
The experts cautioned that the study that discovered the mutation only used a tiny amount of data – 103 samples – so more research is needed.
A doctor on the front lines of battling coronavirus in the US said this week that the rapid spread of the deadly bug has risen to the level of an "outbreak" — and possibly even a "pandemic."
Dr. Anthony Fauci, director of the National Institute of Allergy and Infectious Diseases and a member of the White House's coronavirus task force, told NBC Nightly News' Richard Engel Monday that the illness — which has infected 100 people, killing six in the US — is "an evolving situation."
"We're dealing with clearly an emerging infectious disease that is now reached outbreak proportions and likely pandemic proportions," he said. "If you look at, you know, by multiple definitions of what a pandemic is, the fact is this is multiple sustained transmissions of a highly infectious agent in multiple regions of the globe."
Fauci urged the public not to compare the coronavirus to the seasonal flu — because the impact of the new bug can be far worse.
What Happens in Vegas if No One Stays in Vegas?
NY Synagogue Congregants Required To Self-Quarantine…
Nursing Home Residents 'Held Hostage' In Rooms…
Patient's chilling account of what disease feels like…
10-year Treasury yield falls below 1% for first time…
Private payrolls up; Hiring shows no signs of scare…
Empty streets in some of world's busiest cities…
Italy closes all schools and universities…
Israel considers placing US travelers under quarantine…
Iran frees 54,000 prisoners to combat…
British Army on standby as Boris declares war on virus…
107 views