by Mark Angelides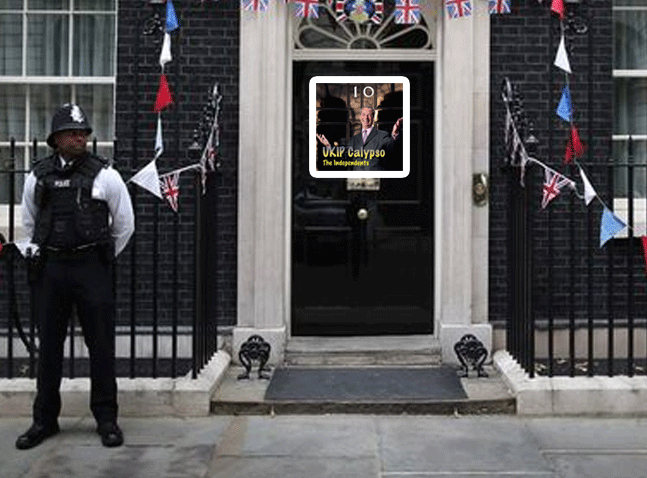 Several factors seem to be pointing towards one of the most epic political showdowns in history. One of the most influential politicians of modern times, Nigel Farage (Mr. Brexit), and three time British election winning machine and former Prime Minister, Tony Blair, are locked on a collision course over the eventual fate the United Kingdom.
Tony Blair has made some strong signals suggesting that he is looking to get back into frontline politics. The only real sound we have heard from him in recent times is all based around Brexit, and what a terrible idea it is for Britain to leave the EU. And now, he has announced that he has given up all of his (very profitable) business interests. However, given his troubles with dodgy dossiers and the "weapons of mass destruction" in Iraq, it is unlikely that he will return to his former political home, the Labour party. What is more likely, is that he will be the front man of a new party (pressure group) with several of the following aims:
Another Brexit referendum (for the UK to remain in the EU based on the "deal" agreed between Brussels and Prime Minister Theresa May).

A redrawing of Constituency lines.

Free movement of people, goods and services between the UK and Europe.

A reinstatement of the T-TIP deal (a trade deal that would allow businesses to sue governments if their enacted policies effected their profit margins).
He has stated publically that: "This Brexit thing has given me a direct motivation to get more involved in politics. you need to get your hands dirty, and I will".
His purpose will not be to win an election, but rather to force the government to hold another referendum on the "Terms of Brexit", essentially to say that we can stay in the EU if the terms are not perfect.

And as for Nigel Farage, it is unlikely that he will try to get the UKIP engine running (it unfortunately has become an easy target for the MSM and could easily be either dismissed or denigrated), but rather he is likely to be the unofficial leader of another pressure group; with almost the exact opposite aims of Tony Blair's.
The former UKIP Donor and Leave.EU founder, Arron Banks has already set up a mysterious platform known as The Patriotic Alliance. It has a website and a mission statement, but not much besides. It is however registered as a company with the head being Lord Pearson (the one UKIP peer in the House of Lords).
Much excitement exists within Brexiteer circles about what form The Patriotic Alliance will eventually take, but Banks, like the true salesman he is, is giving very little away (and this is of course increasing the excitement). If Nigel Farage were to take a leading position within this organization, it would likely be a very powerful weapon against Tony Blair's Globalist movement. Farage has worked for too long and too hard to let Brexit slip from the grasp of the British people now, and although he has taken a more backseat role in recent months, many supporters believe he will go "once more into the breach" if British Sovereignty is denied.
UKIp and Leave.eu proved that you do not need to win an election to guide the path of a nation, and this is where the next battle for freedom will be fought: in influence, in ground game, and the engagement of the people in working for their own future.