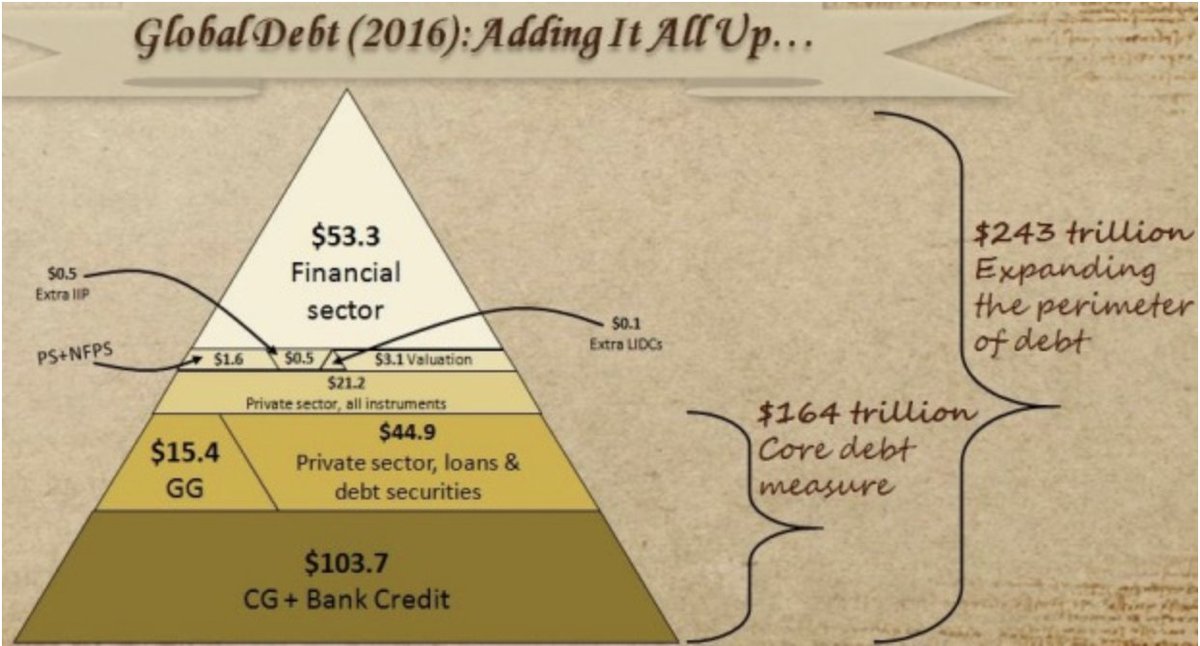 twitter.com/trevornoren/status/1003322582060421121
Is the world sitting on a debt time bomb?

A new global debt database launched by the International Monetary Fund here in Washington last week shows combined public and private debt has ballooned to at least $US164 trillion ($218 trillion).

Adding in a broader range of debt instruments, including financial sector debt, world debt is at a record high of $US243 trillion, or about 320 per cent of GDP.

Disturbingly, that excludes trillions of dollars of unfunded pensions that governments owe.

A decade of artificially low interest rates since the global financial crisis has encouraged governments, corporations and households to binge on cheap borrowing.

The sharp rise in credit is ironic given that over-leveraged American consumers and banks were a root cause of the 2008 financial crisis. Memories appear to be in short supply. Global deleveraging barely happened.
.@CFR_org: "Debt held by the public—the measure of how much the government owes to outside investors—stands at $15.3 trillion. It has nearly doubled since 2007, rising from about 40% to nearly 80% of GDP." t.co/fn1I0FYhnD pic.twitter.com/jPamAiBEgI

— Trevor Noren (@trevornoren) June 4, 2018