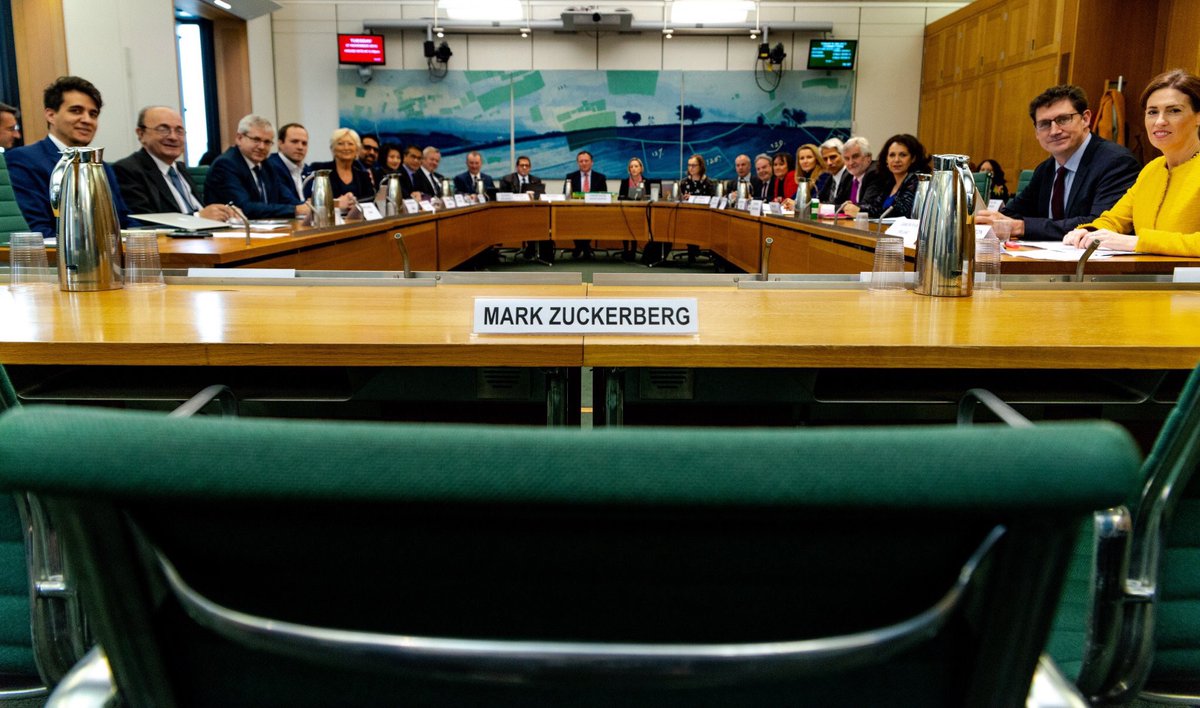 Lawmakers Post Photo of Empty Seat After Zuckerberg Fails to Turn Up
(Bloomberg) — Lawmakers from Britain and other nations tore into a Facebook Inc. executive after the company's decision not to send founder and CEO Mark Zuckerberg to testify at a hearing.
The Department of Digital, Culture, Media and Sport tweeted an image of an empty chair captioned "Where is Mark Zuckerberg?," after Facebook sent its vice president of policy solutions Richard Allan instead of its top executive.
Facebook, minus Zuckerberg, faces global lashing for inability to protect data, stop fake news
Facebook on Tuesday faced a fresh lashing from regulators representing Canada, France, the United Kingdom and six other countries for the social-networking giant's inability to stop the spread of misinformation online and protect its users' personal data.
The series of rebukes – delivered at a rare joint hearing featuring policymakers around the world – reflected growing global unease with Facebook's business practices and mounting frustration with the company's chief executive, Mark Zuckerberg, who declined to appear in front of lawmakers and address those criticisms directly.
"While we were playing on our phones and apps, our democratic institutions… [were] upended by frat boy billionaires from California," said Charlie Angus, the vice chair of a top privacy committee in Canada, who criticized Zuckerberg for his decision to "blow off" the hearing.
962 views