By David Stockman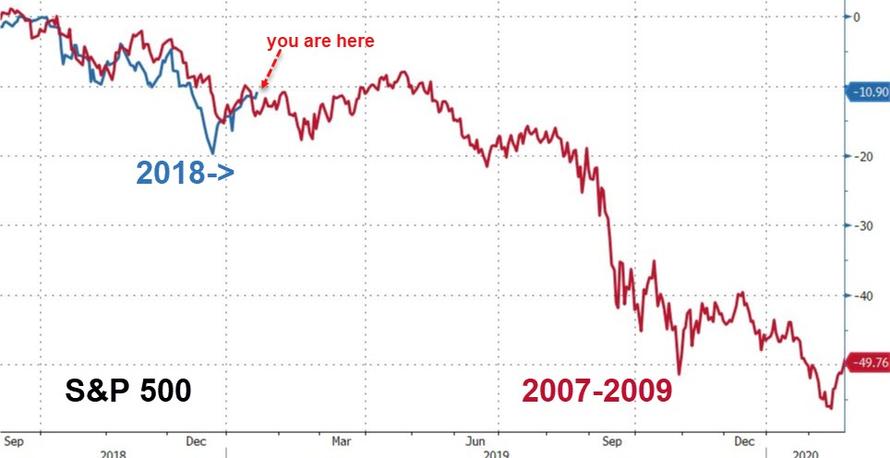 Korean Export Canary Plunges Into The Drink—Down 14.6% In January To Date
South Korean exports, a data set often held up as a bellwether for the health of the global economy, fell off a cliff in January, pointing to a troubling slowdown in global trade.Exports from the east Asian nation dropped 14.6% in the first 20 days of 2019 versus the same period last year, according to data released Monday morning. That compared to an increase of 1% over the same period in December."Growth at the margins is getting very ugly — 20-day exports fell at an annualized rate of 38.6% in the three months to January, seasonally adjusted, much sharper than the 19.2% fall in the three months to December," Beamish wrote.
Existing Home Sales Plunge Below 5.0 Million—Lowest In Three Years
U.S. home sales tumbled to their lowest level in three years in December and house price increases slowed sharply, suggesting a further loss of momentum in the housing market.
The National Association of Realtors said on Tuesday existing home sales declined 6.4 percent to a seasonally adjusted annual rate of 4.99 million units last month. That was the lowest level since November 2015.
331 views