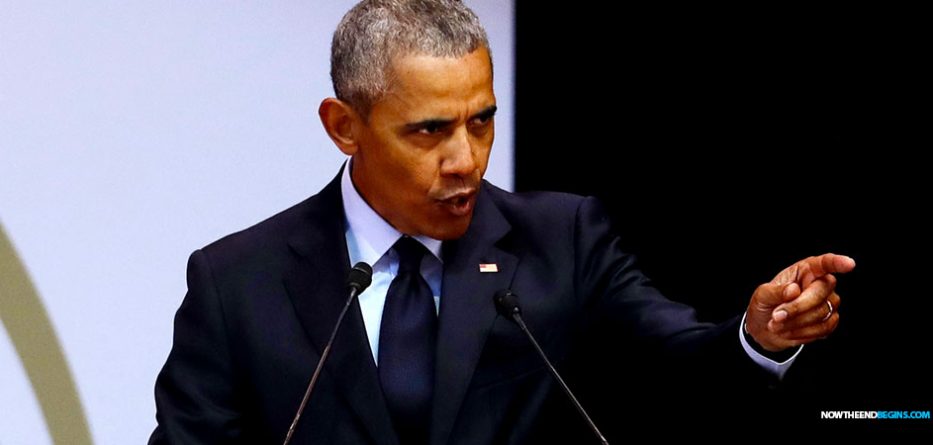 After the speech calling for rich people to get smaller houses, Obama traveled back to America and to his $8.1 million eight-bedroom, nine-and-a-half bathroom mansion in one of the wealthiest neighborhoods in the world
I love when Liberals lecture us about 'income inequality', especially when those Liberals have multiple houses worth millions of dollars and pull down millions more in speaking fees. Nancy Pelosi, who said that the $2,000 Trump tax credit for working families was just 'crumbs', has a net worth of $100 million dollars. Democratic Socialist Bernie Sanders has two beautiful home, and last year purchased a third home he and his wife use for vacation and entertaining. In his spare time, Sanders loves to rail against the rich. Hmm.
A few weeks ago, Barack Obama went to South Africa to give one of his 'income redistribution' speeches that his adoring public ate up like a puppy with an ice cream treat. While there he did all sorts of fun things like preaching against wealthy people while simultaneously bragging about how much money he makes now. So much money, in fact, he says how 'surprised he is' with how many millions he has in the bank. Obama then went on to chide wealthy people for their 'excessive' lifestyles. Does it get any crazier than that, or any more hypocritical?
FROM THE DAILY CALLER: At a recent speech in South Africa, former President Barack Obama criticized wealth inequality, saying those who have more money should share their earnings with the less fortunate.
"RIGHT NOW, I'M ACTUALLY SURPRISED BY HOW MUCH MONEY I GOT," OBAMA SAID OF THE MORE THAN $20 MILLION HE EARNED BETWEEN 2005 AND 2016.
Obama then chided wealthy individuals for excess, saying, "There's only so much you can eat. There's only so big a house you can have. There's only so many nice trips you can take. I mean, it's enough."
"We're going to have to worry about economics if we want to get democracy back on track," Obama continued "We're going to have to consider new ways of thinking about these problems, like a universal income, review of our workweek, how we retrain our young people, how we make everybody an entrepreneur at some level."
Obama continued on income inequality, saying, "History shows that societies which tolerate vast differences in wealth feed resentments and reduce solidarity and actually grow more slowly. And when economic power is concentrated in the hands of the few, history also shows that political power is sure to follow and that dynamic eats away at democracy."
2,521 views