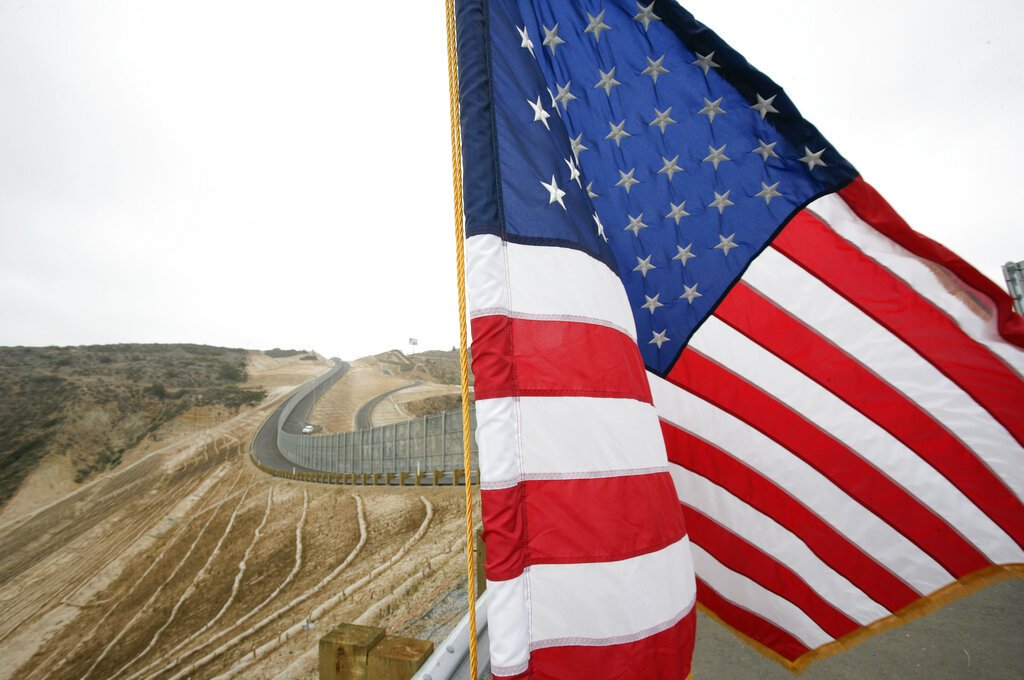 Shake-up at Homeland Security goes beyond Nielsen's exit
WASHINGTON (AP) — President Donald Trump and White House allies pressing for a harder line on immigration sped up their campaign Monday to clean house at the Department of Homeland Security with a mission far wider than just the departure of Secretary Kirstjen Nielsen.
The dismantling of the government's immigration leadership is being orchestrated by Trump adviser Stephen Miller, the impetus behind some of the administration's most controversial policies, according to three people familiar with the matter. Beyond changing names and faces,Trump is considering separating migrant families at the border again, resuming the practice that drew so much outrage last year, the same people said.
The shake-up is a result of Trump's frustration with the increasing number of migrants at the border and his diminishing options for action. Court challenges, immigration laws and his own advisers have blocked several of his proposals as his re-election campaign looms. The White House has lashed out by demanding new leadership, although a new team is likely to face the same obstacles.
The head of U.S. Citizenship and Immigration Services, L. Francis Cissna, and Homeland Security General Counsel John M. Mitnick are expected to be pushed out of their positions, the officials said. Nielsen submitted her resignation Sunday after meeting with Trump at the White House, and three days earlier, the administration withdrew the nomination of Ron Vitiello to lead Immigration and Customs Enforcement. Other longtime civil servants in agency posts are also on the chopping block, said the officials, who spoke on condition of anonymity because they were not authorized to speak publicly.

Dallas, Houston considered for new migrant shelters as monthly apprehensions expected to reach 100,000
Thousands of asylum-seeking children could be headed to Dallas as the federal government looks to relieve pressure on a bloated immigration system and overwhelmed nonprofit shelters along the U.S.-Mexico border.
The U.S. Department of Health and Human Services has contacted Dallas County Judge Clay Jenkins to gauge the county's willingness and ability to house some migrants as shelters along the border become overwhelmed by the number of asylum seekers vying to stay in the U.S.
Jenkins said his office received a letter from HHS Regional Director Fred Schuster, informing him that Dallas was being scouted as a possible shelter location.
"I let him know that we are ready, willing and able to help out these kids," Jenkins said. "I asked him to let us do our part."
A HHS spokesperson confirmed that the Office of Refugee Resettlement in HHS' Administration for Children and Families is assessing vacant properties in Dallas, Fort Worth, San Antonio and Houston for "potential future use as state-licensed permanent shelter locations for unaccompanied alien children."
Other cities being looked at are Phoenix, Arizona and Atlanta, Georgia. HHS is considering adding shelters to avoid using temporary shelters, like the Tornillo tent city.
Trump seen leaning hard on new Homeland Security chief over border
WASHINGTON, April 8 (Reuters) – President Donald Trump's new acting chief of Homeland Security will be under pressure to implement legally dubious solutions to an influx of migrants at the U.S.-Mexico border – policies that his predecessor either could not, or would not, deliver.
Kevin McAleenan, presently commissioner of U.S. Customs and Border Protection (CBP), will be the fourth person to helm the agency under Trump. He takes over as U.S. border officials estimated that 100,000 migrants were apprehended at the southern border in March, the highest level in a decade.
The president, who made immigration a key campaign theme, has grown increasingly frustrated with his officials, even as they have implemented aggressive policies to limit immigration.
Immigration experts say Trump lately has called for policies that would violate U.S. laws, international agreements and court settlements or require U.S. Congress to pass major legislation.
On Friday, he called for Congress to "get rid of the whole asylum system" and get rid of immigration judges, and criticized a long-standing federal court decree mandating certain standards of care for migrant children.
1,024 views