#ChinaSlowing
Updated with data for June 2018.
– China Money Supply M1 YoY 18M lag (orange)
– China 10 Year Govt Bond Yield (light blue/green)
– $CNYUSD #CNYUSD (blue)
– LME Copper Grade A USD per Metric Tonne (pink)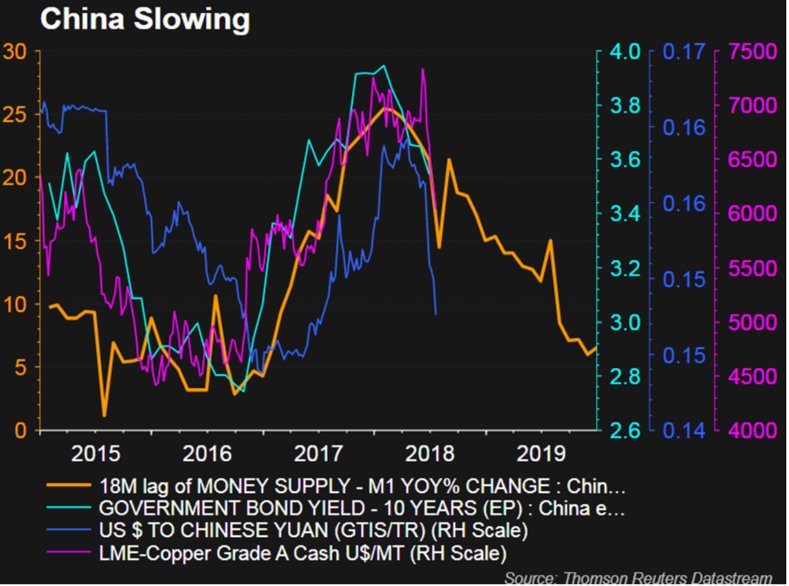 Hello Monday! China reports its first current account deficit in the last 25 years…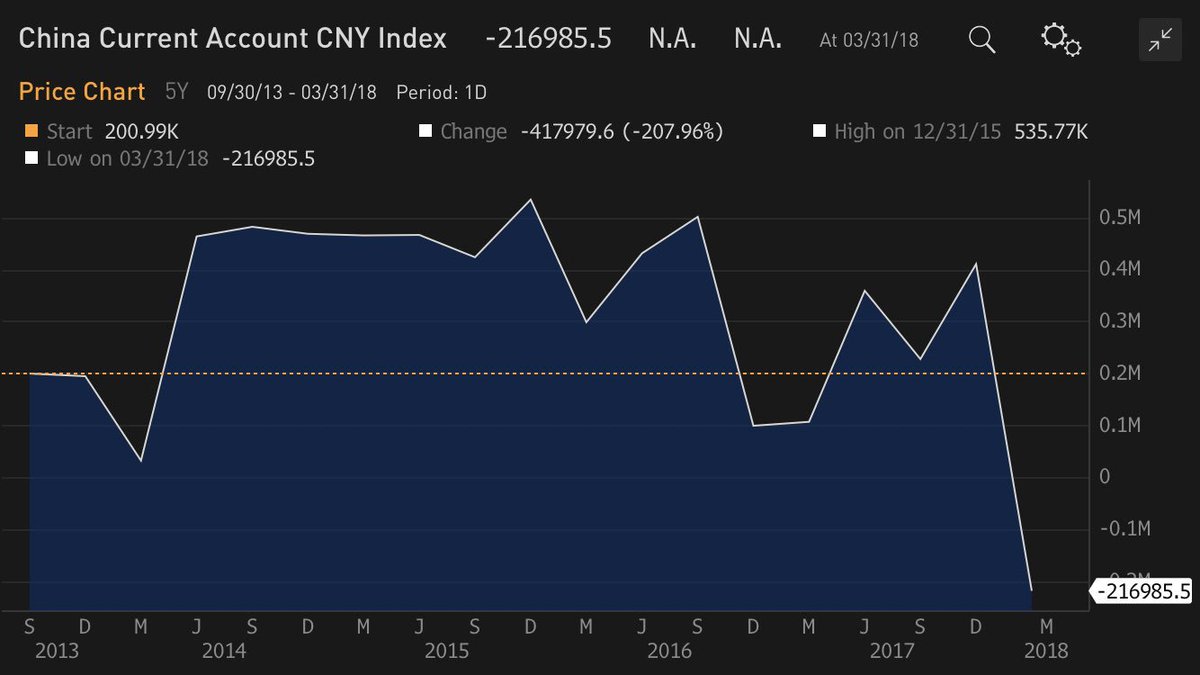 China 🇨🇳
A Dangerous Combination:
Rising debt and capital controls make the currency more vulnerable and riskier.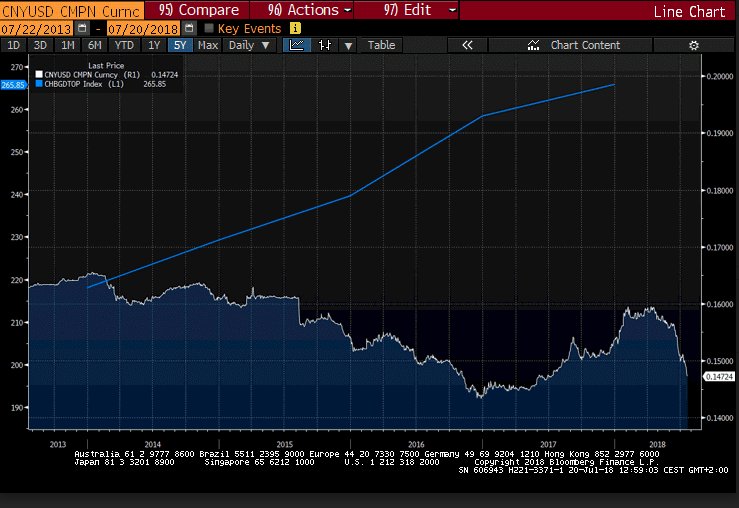 Not to be outdone by the US Fed, China continues to play fast and loose with its own fiat currency. Via their "medium-term lending facility" (China's euphemism for QE money printing), the Party announced it threw an unexpected $502B¥ (about $74BUSD) on the debt pyre to encourage shaky banks to loan, loan, loan.
"Lost in all of the geopolitical noise are some basic concepts of economics  It's no secret that China's economy has been built by their openly mercantilist economic policies. Mercantilism is, oddly enough, President Trump's dominant economic philosophy. Like all artificial controls on the market, it destroys more capital than it accumulates."
713 views