This article was originally published at Zero Hedge
For the fifth month in a row, US total cross-border investment was an outflow (-$7.8bn) – the longest streak of outflows since 1982…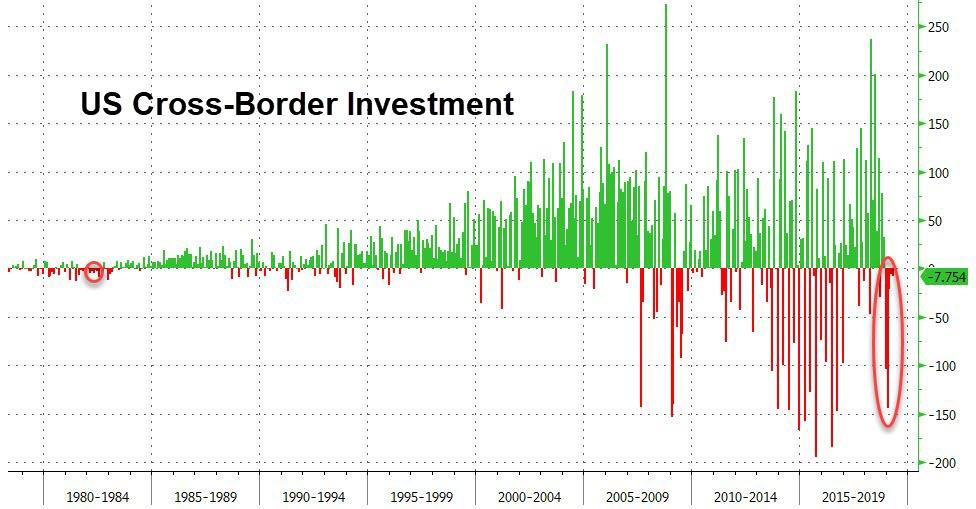 Additionally, Foreign official institutions (central banks and reserve funds) sold Treasuries for 8th consecutive month, dumping $197BN in that time (they have also sold for 12 of the past 13 months).
After four straight months of buying UK led the Treasury selling in April, dumping $16.3bn…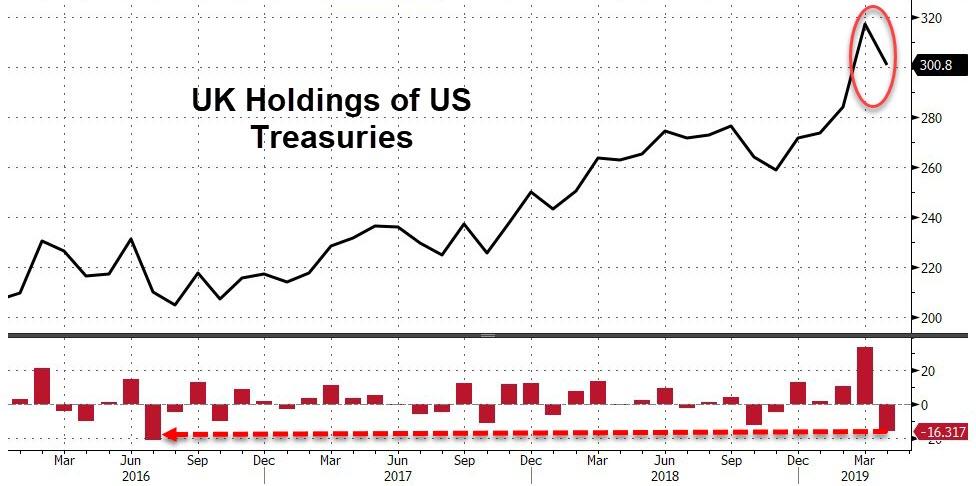 Japan and Ireland also sold Treasuries, but it was China that was most notable as the resumption of selling ($7.5bn in April) took their Treasury Holdings down to lowest since May 2017…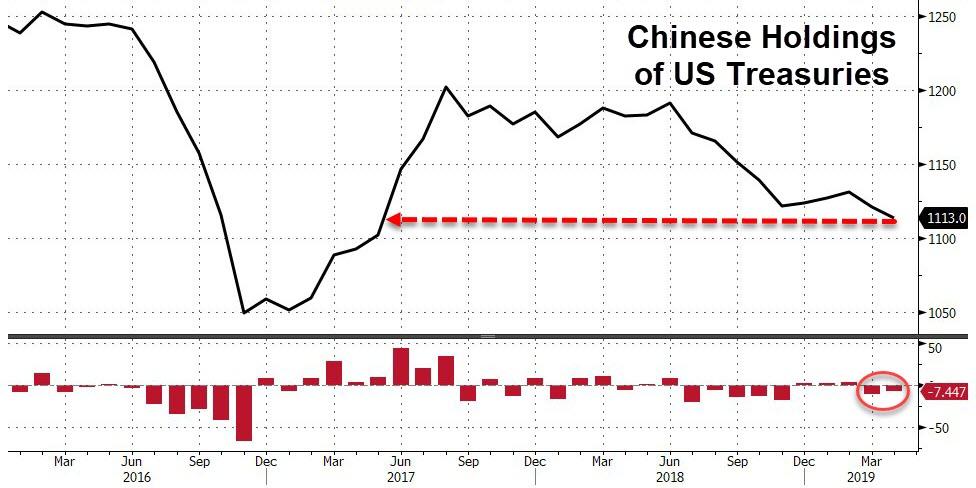 The Saudis and The French led the buying, with the former now at record highs…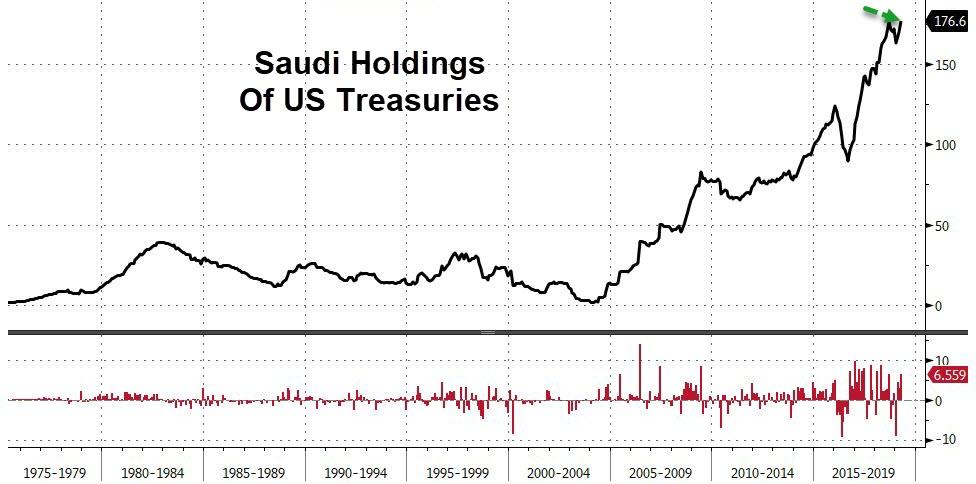 But, the real action was away from bonds, with foreigners selling US Stocks for a record 12th consecutive month…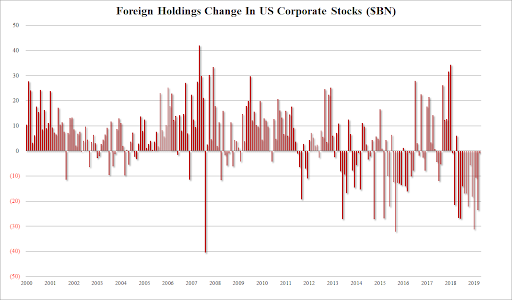 Since May 2018, foreigners have sold a record $214.2BN in US stocks…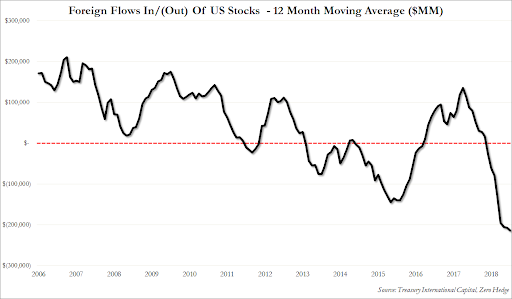 In conclusion, April net asset flows:
Total Long-Term Treasurys purchases: $16.9BN (Foreign official sales: $27.5bn, Foreign Private purchases: $44.4B)
Total Long-Term Agency purchases: $25.2BN
Total Corporate bond sales: ($4.8BN)
Total stock sales: ($964MM)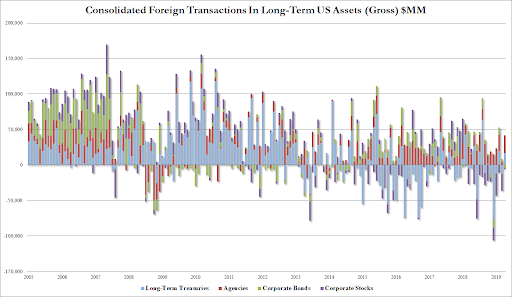 Finally, we thought this worth noting. Combined Russia and China Treasury holdings are at their lowest since June 2010 as China and Russia's gold holdings have soared…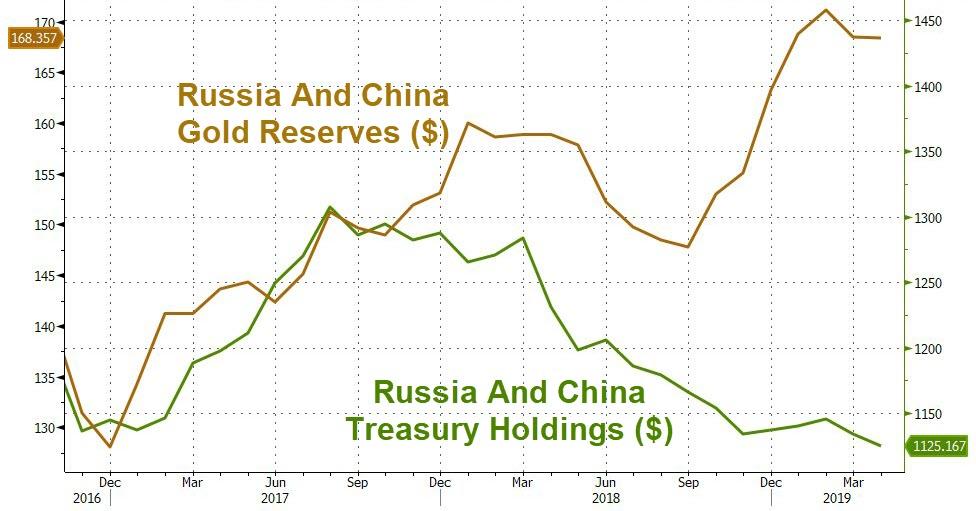 De-dollarization?
885 views