Invest 92L Likely to be a Tropical Storm in Gulf of Mexico by Saturday
Dr. Jeff Masters · July 8, 2019, 12:36 PM EDT
www.wunderground.com/cat6/Invest-92L-Likely-be-Tropical-Storm-Gulf-Mexico-Saturday
Met. Eclipse
@TARCweather
· 1h
12z suite rolling in.1. GFS has a TS near SE Texas. Not from from where Harvey hit in Port Aransas.
2. GEM has a strong TS or minimal cat.1 at Morgan City/NOLA.
3. ICON has a cat.1 near Lake Charles.
**Not a forecast. Euro is next. If anyone has Ukie please share.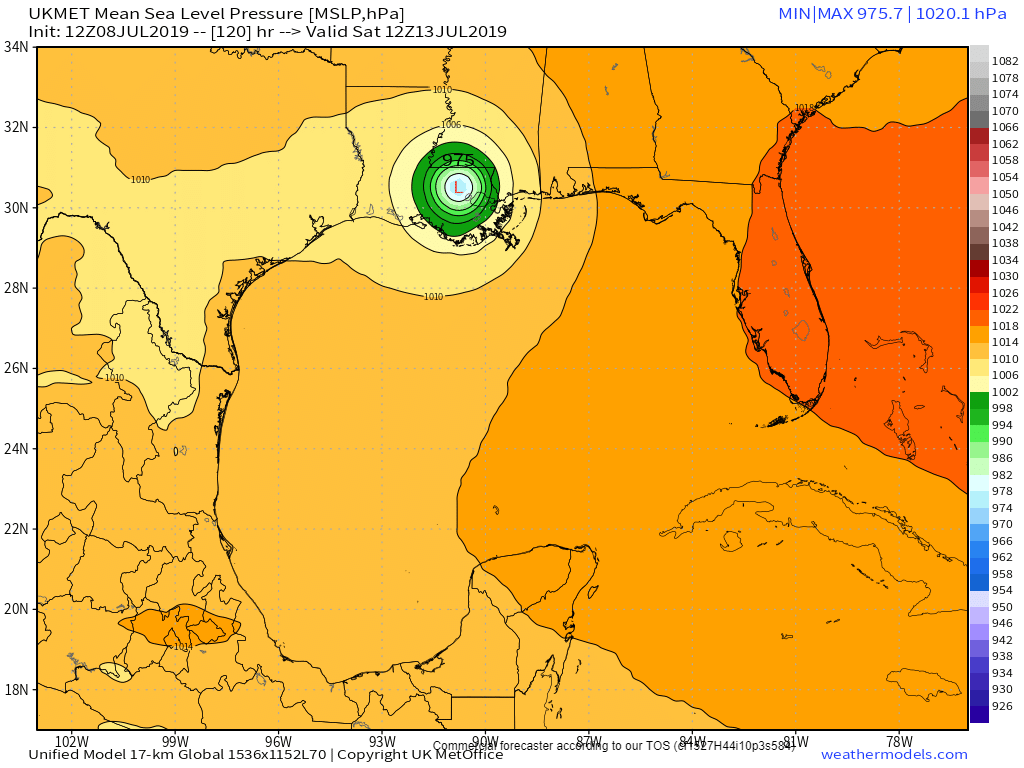 For now, residents along the entire Gulf Coast, from Texas to Florida, should simply monitor the forecast for late in the week and next weekend, knowing that conditions could change. It's also a good time to make sure your preparedness kit is ready to go for the rest of hurricane season.
weather.com/storms/hurricane/news/2019-07-05-tropical-disturbance-gulf-of-mexico-southeast-coast
−
Avatar
TropicalAnalystwx13 • 2 minutes ago
The ECMWF shows a lopsided storm at landfall thanks to modest westerly shear and dry air entrainment. It's not enough to deter intensification, with the Euro showing peak 850mb winds of 106kt (translating roughly to 80-85kt at the surface), but maybe if it verifies it'll be enough to prevent RI into something more destructive.
Caveat being we're 5-6 days out.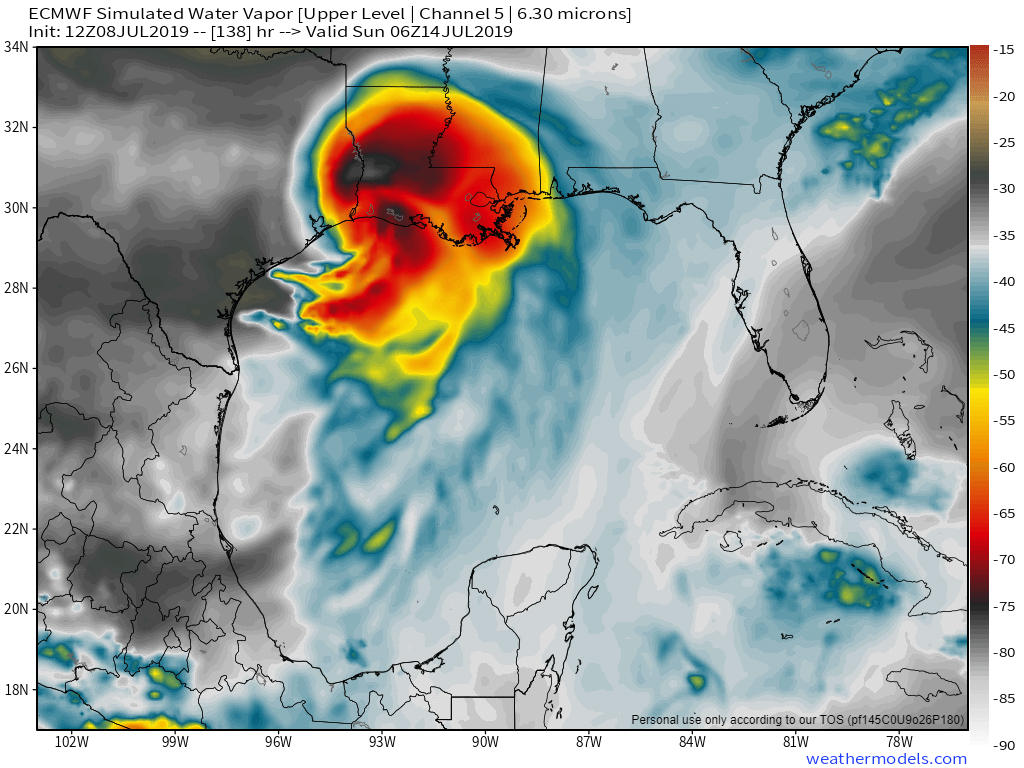 wind gusts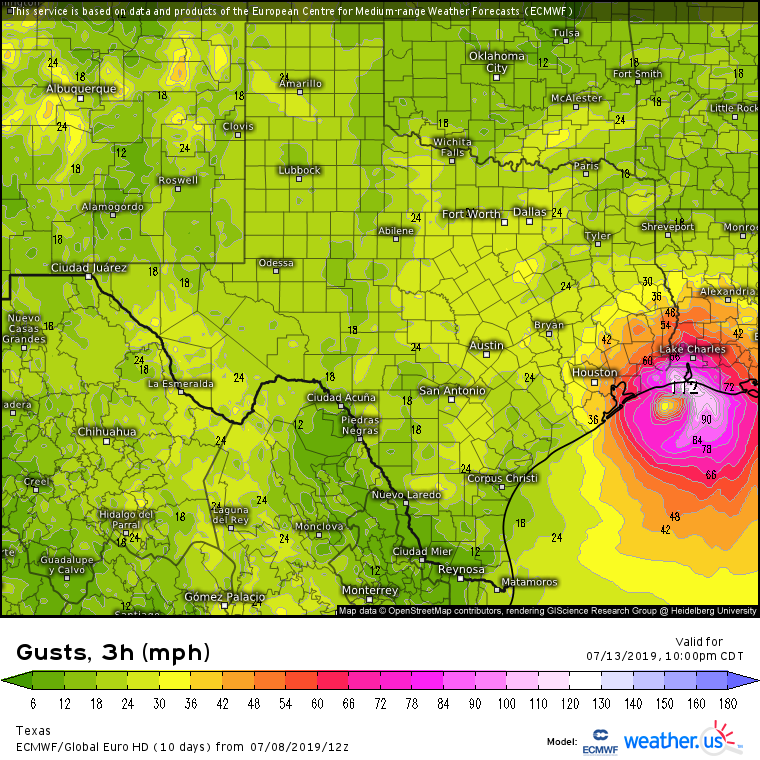 h/t Luisport
1,529 views