Clashes are occurring between police forces and thousands of immigrants/antifa groups in the center of Madrid after a peddler was pronounced dead. He suffered a stroke after fleeing the police.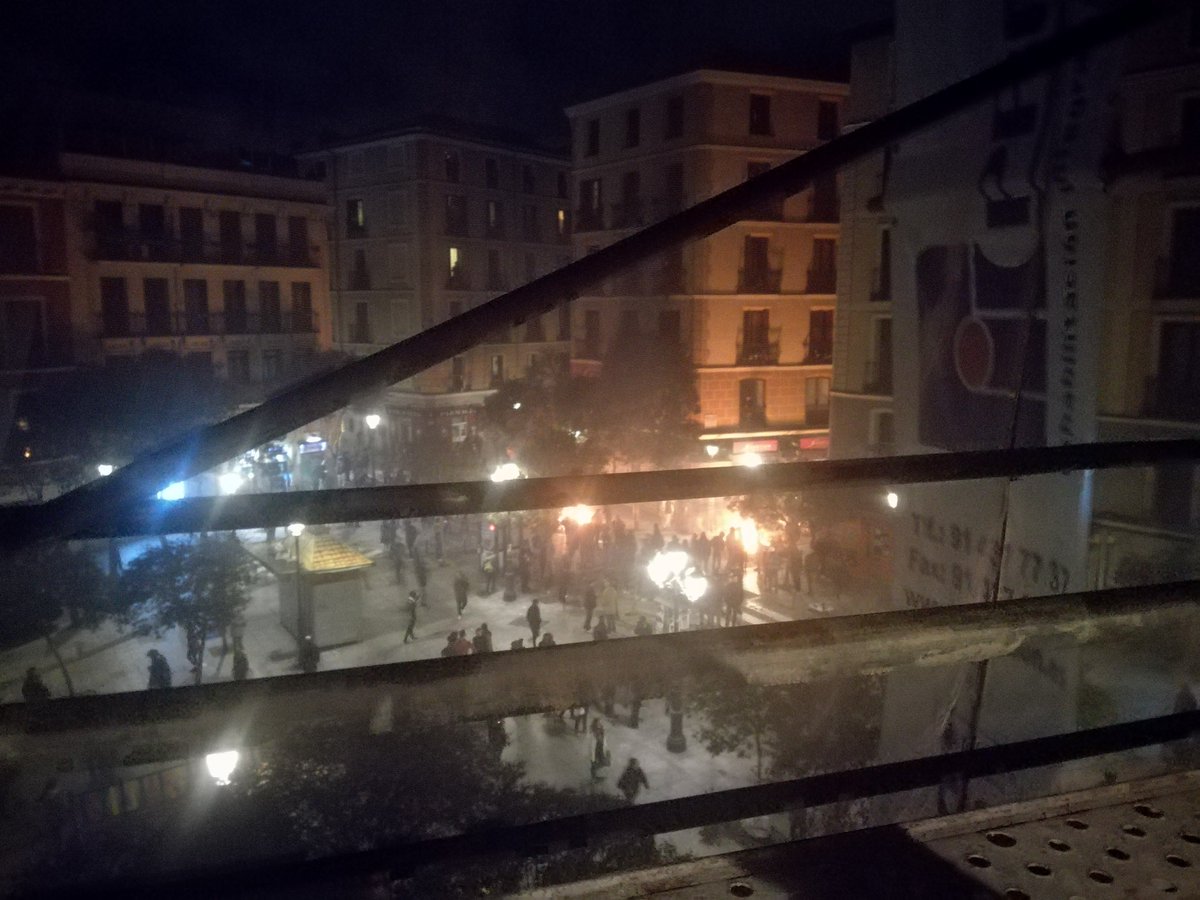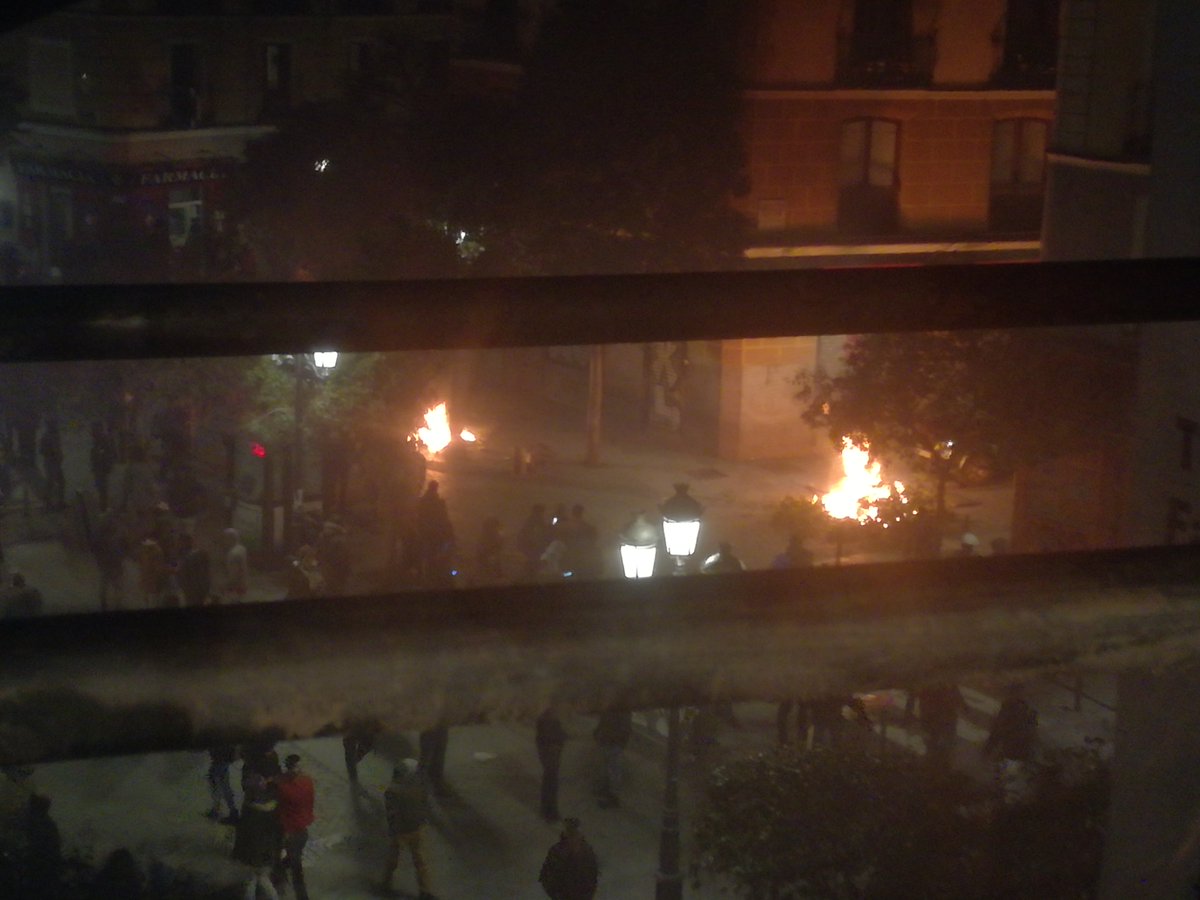 Han tocado al barrio de lavapies pic.twitter.com/DwW4Bqy8LL

— Susann sosa (@SusannSosa) March 15, 2018
Lavapies en estos momentos. Después de que la seguridad del metro nos haya retenido 5 min, cuando hemos salido había varios focos de fuego provocados por encapuchados. pic.twitter.com/eBaV2b1MyA

— Enrique Recio (@RecioEN) March 15, 2018
Las hienas del Estado apalean a una persona que se estaba manifestando pacificamente en #Lavapies por la muerte del mantero Mmame Mbage.

Ni un paso atras contra la represión del Regimen.

Contra la violencia policial, autoorganización y poder popular.

— Abrir Brecha (@AbrirBrecha) March 15, 2018

More videos; Madrid riots:
Destrozan Lavapiés!! Niñatos fascistas!!Ya está bien tanto vago maleante. Mucho ánimo a la @policia @policiademadrid tenéis el apoyo de la gran mayoría. pic.twitter.com/buJw47wMKv

— Juan Valcarcel (@juanvalpal) March 15, 2018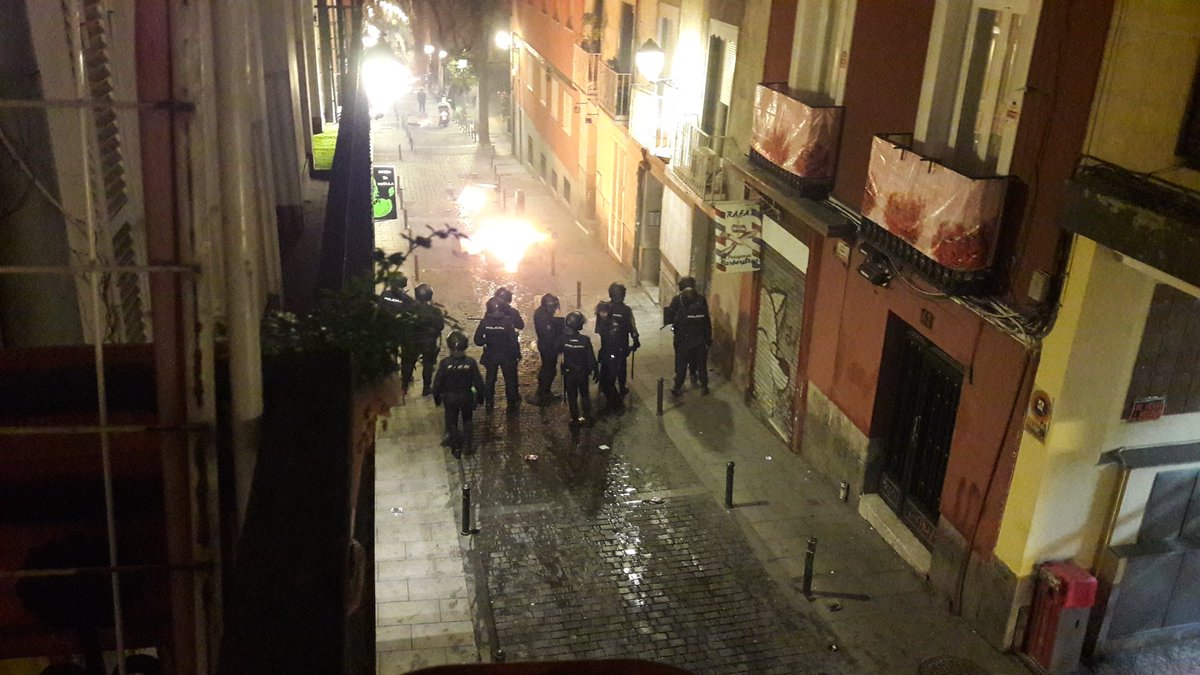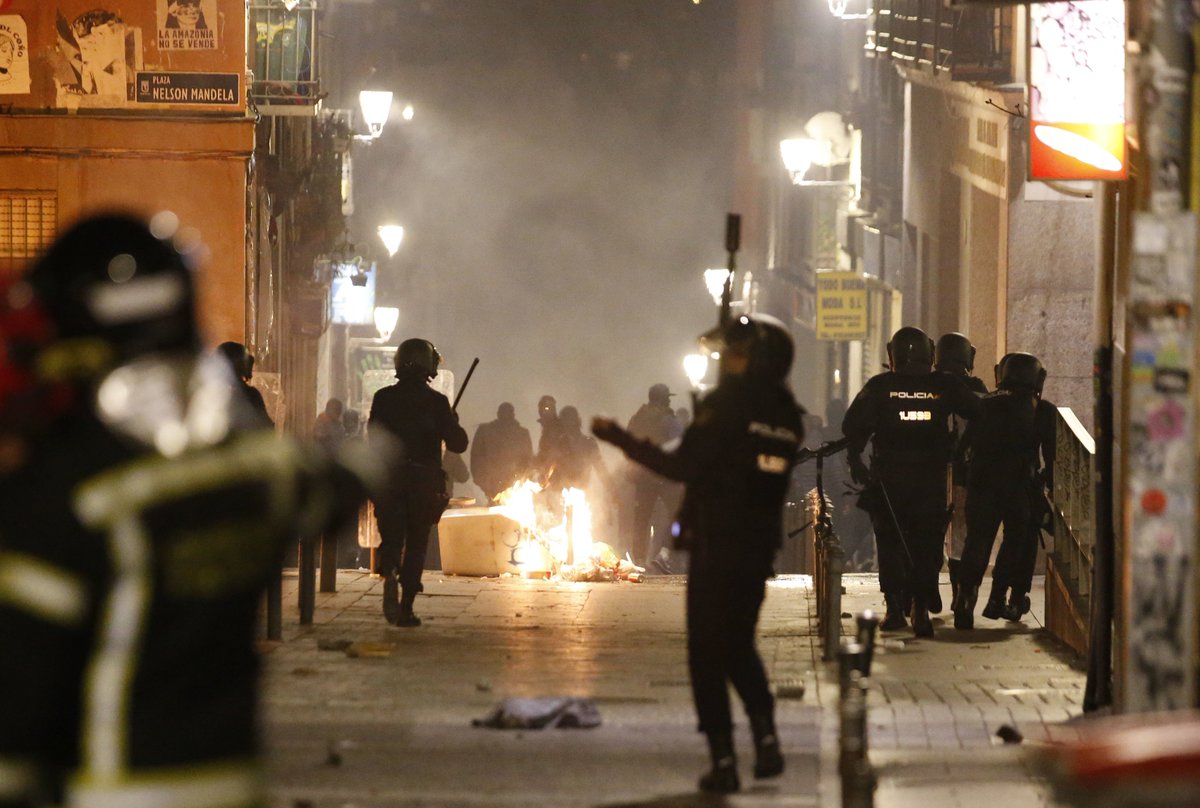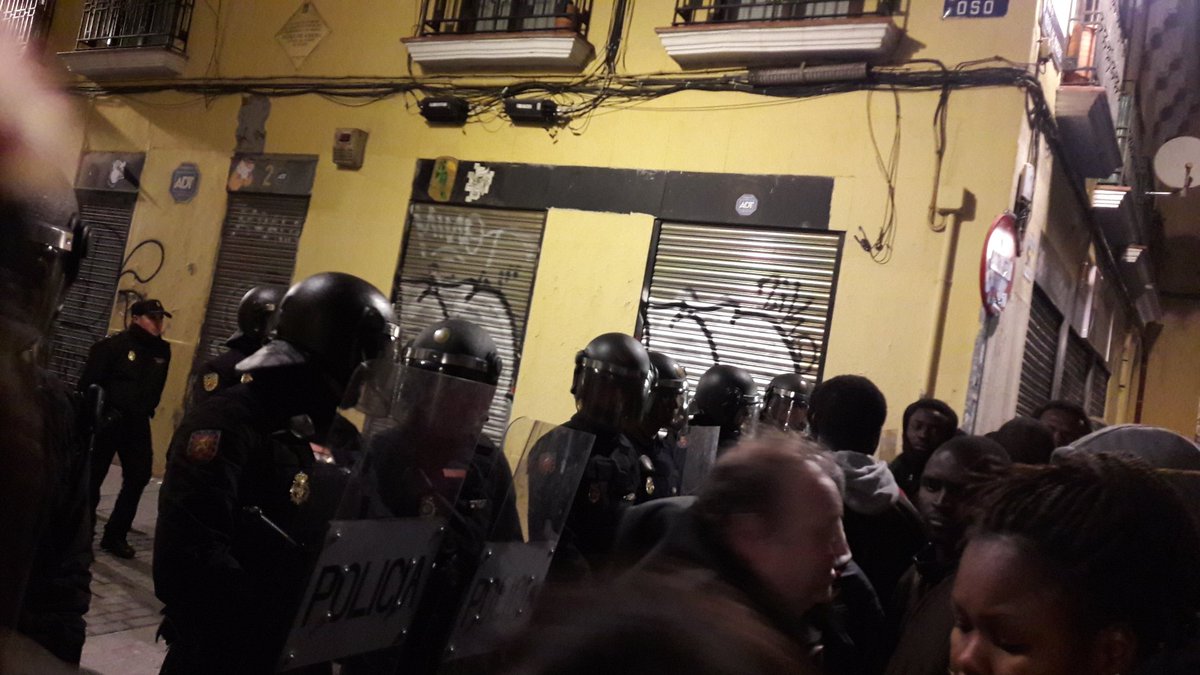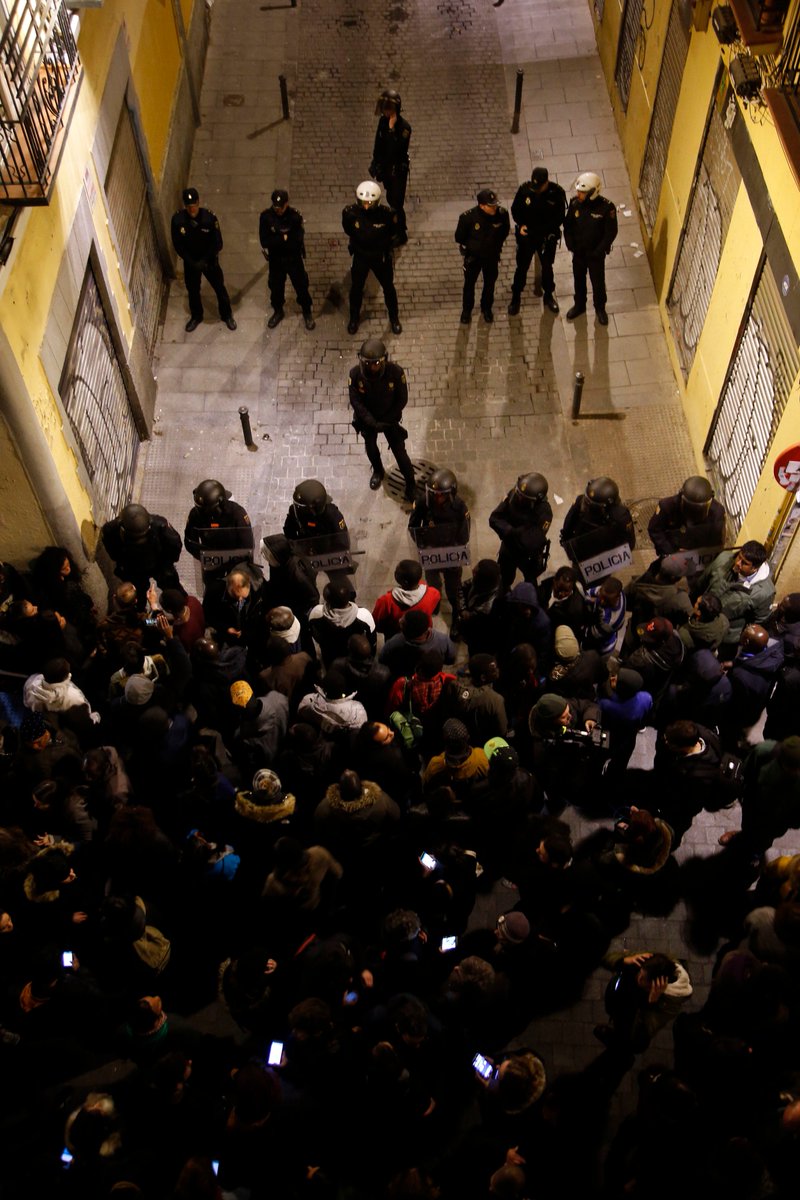 @Breakaway_chi
46 sHace 47 segundos
Más B r e a k a w a y Retwitteó Stéphane M. Grueso
Livestream from #lavapies (Madrid), where crowds are rioting after the death of a Senegalese migrant, reportedly following persecution by the local police. 
#Lavapies 22:25 STREAMING EN DIRECTO t.co/xLVX2RsC4U

— Stéphane M. Grueso (@fanetin) March 15, 2018

People now attacking pubs and restaurants
Calle Argumosa en #lavapies ahora mismo… pic.twitter.com/ErUJE7OWUg

— David 🤘 (@miscalzoncillos) March 15, 2018

Two banks have been burned down by rioters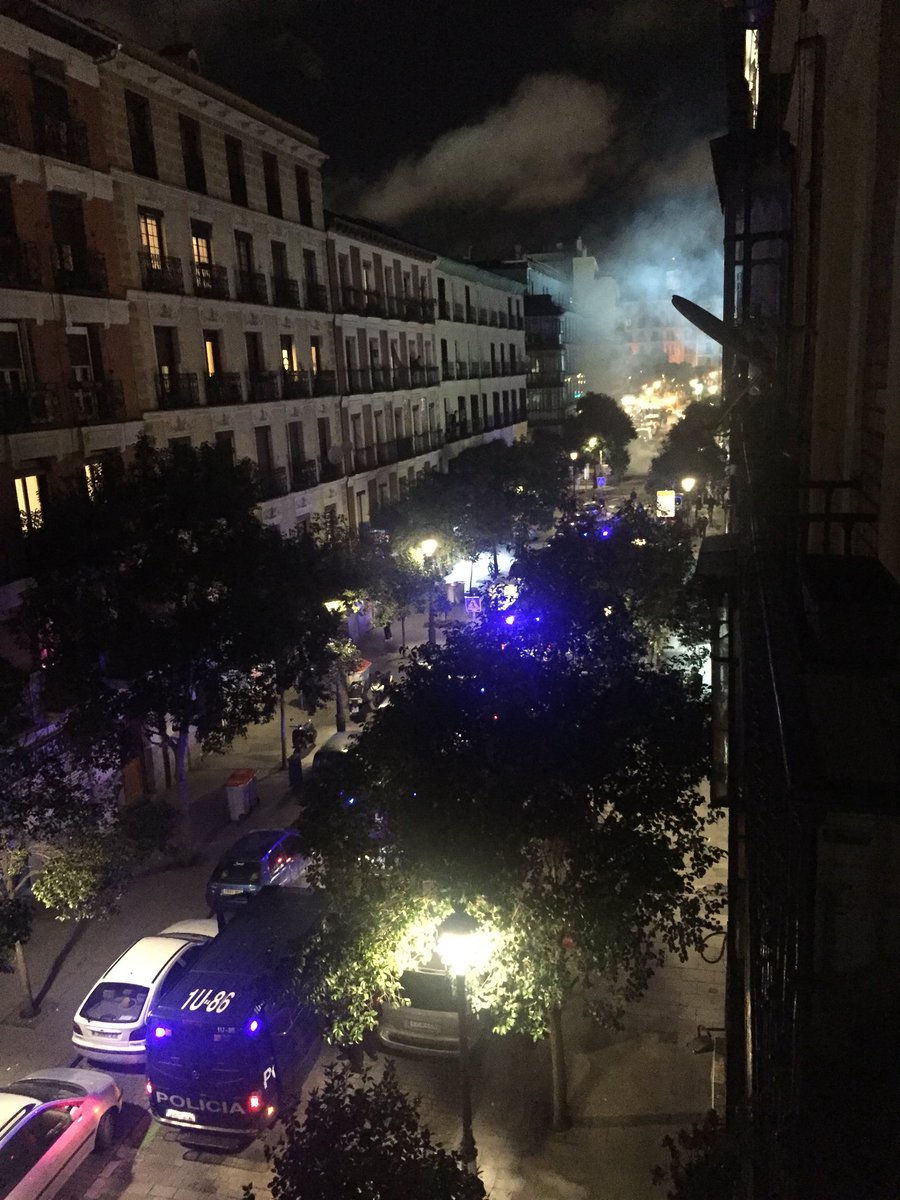 Lo que se está viviendo ahora en #Lavapiés #madrid @20m @tve_tve @telediario_tve @canal24horas @A3Noticias @telecincoes @noticias_cuatro @lasextanoticias @CNNEE pic.twitter.com/2LkSqwkHXP

— Sandra Bernardo (@_sandrabernardo) March 15, 2018

It could be the start of something serious, tomorrow they have called for a massive demonstration in the center of the city, it will be joined by thousands of anti-fa and immigrants.
Lavapies hace 10 minutos @sextaNoticias pic.twitter.com/03VTEYOft1

— Antonio Coronil (@AntonioCoronil) March 15, 2018
Presuntamente, la policia, ha matado un chaval, negro, en Lavapies. Se está liando parda. @teatrobarrio @anticapiMadrid pic.twitter.com/7YKrh6e57F

— monica mausque (@Monica16161) March 15, 2018

 
AC
1,106 views