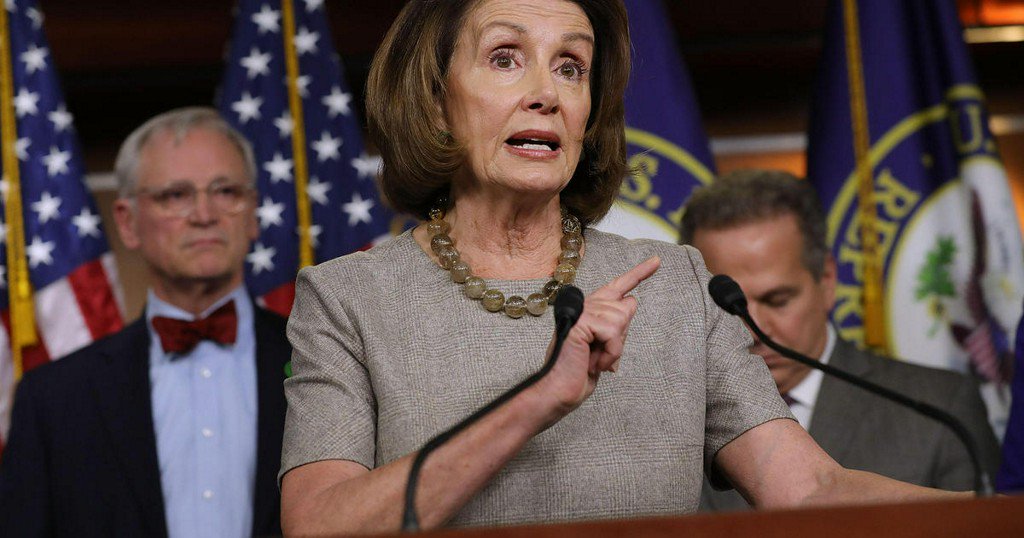 www.cbsnews.com/news/commentary-believe-it-or-not-the-gop-could-keep-the-house/
CBS News "Believe it or not the GOP could keep the House"
www.thenewamerican.com/usnews/politics/item/30492-real-experts-say-gop-will-keep-house
US News "Real Experts Say GOP Will Keep House"
www.cnn.com/2018/10/20/politics/the-forecast-republicans-keep-house/index.html
CNN.com "Republicans Keep House"
www.msn.com/en-us/news/politics/trump's-immigration-push-lifts-senate-gop/ar-BBPhSOR?li=BBnb4R7
MSM.Com "Immigration Push Lifts Senate GOP
Republican Senate candidates in Indiana, Missouri, Montana and North Dakota have all seen their fortunes rise in the last few weeks as Trump talks up immigration. . .
www.realclearpolitics.com/articles/2018/11/01/what_a_republican_hold_might_look_like_138532.html
Real Clear Politics, "What a Republican Hold on the House Might Look Like"
www.newsmax.com/politics/mike-pence-midterms-house-republican/2018/11/03/id/889195/
Newsmax: "Pence Midterms House Red"
California Early Voting Data Reveals Uphill Battle For Democrats
KPIX CBS San Francisco Bay Area
Oct 29, 2018
Election Day is around the corner and Californians have been voting for three weeks. Political reporter Melissa Caen tells us based on the data on who has voted so far, it does not point to a big surge for Democrats.
NOTE: Read the comments from Californian's voting RED if you really, really want to be SHOCKED.
www.latimes.com/opinion/la-ol-enter-the-fray-can-a-strong-economy-calm-an-electoral-1541176520-htmlstory.html?utm_source=feedburner&utm_medium=feed&utm_campaign=Feed:%20latimes/entertainment/news/arts%20(Los%20Angeles%20Times%20-%20The%20Arts)&utm_content=Yahoo%20Search%20Results
Los Angeles Times, "If elections are all about the economy then the Blue Wave is in Trouble."
www.thegatewaypundit.com/2018/11/red-wave-rising-elections-expert-early-voting-shows-republicans-exceeding-their-2016-numbers/
RED WAVE RISING–> Elections Expert: Early Voting Shows Republicans Exceeding Their 2016 Numbers!
The blue wave is now a bygone figment of a liberal Hollywood fantasy.
Voter excitement is clearly with the Republican Party and President Donald Trump!
There is a Red Wave Rising!
One pundit, Michael E. Newton, has been tracking the 2018 mid-term election data to date. He addresses people's questions about mid-term voting to date:
People keep asking me about the Democrats doing well recently in #earlyvoting because they are catching up in my "Change in Rep-Dem vs 2016." This isn't true. The Dems are not doing well. Let me explain…#MAGA #election2018
Newton explains that because Democrat and Republican voting may have gotten closer each day, doesn't mean that the Democrats are really catching up in early voting. It just means the Republican percent of gains over 2016 are not as great as they were yesterday:
That doesn't mean the Dems did better. In fact, the Republicans help their lead. But with a larger denominator, the Republicans no longer have the same percentage gain despite having the same nominal gain.#MAGA #election2018 #earlyvoting
What we have seen to date in the mid-term is that Republicans won early voting by huge margins but in recent days they have been about even per day.
thehill.com/homenews/campaign/414525-top-10-republican-house-seats-most-likely-to-flip-in-a-blue-wave
Republicans are scrambling to minimize their losses in Tuesday's midterm elections in an effort to deny Democrats the 23 seats they need to recapture a majority in the House.
In recent weeks, Republican groups have redirected millions of dollars to competitive districts where their prospects appear brighter. Meanwhile, President Trump has gone to bat for several vulnerable GOP incumbents.
A handful of GOP lawmakers are fighting uphill battles for survival and appear likely to lose their seats, according to party strategists, with just days left before the vote.
Here are the 10 Republican incumbents seen as most likely to lose their seats.
As of Wednesday, 43 percent of early voters are Republican and 41 percent are Democrats.
www.nbcnews.com/politics/elections/24-million-early-voting-ballots-already-counted-more-2014-n929421
h/t NotStarvingActress
5,909 views