via Otavio (Tavi) Cost:
$NFLX just broke down from a 5-year support line and is on the cusp of a death cross!
This could be the nail in the coffin for the market.
The stock still trades at 105x times its FCF estimate for 2022!
When leaders at silly valuations fail, the business cycle is over.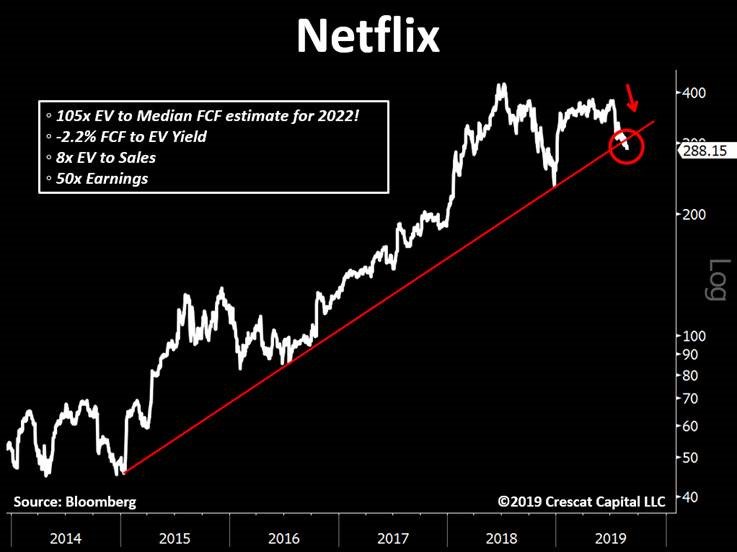 702 views