www.cnbc.com/2019/08/27/the-30-year-treasury-yield-is-now-yielding-less-than-stocks.html
For the first time since 2009, S&P 500′s dividend is yielding more than 30-year Treasury notes.
The only other similar inversion in the past four decades came in March 2009 — a low point of the financial crisis, according to data from Bespoke Investment Group.
"For an investor looking to hold something for the long term, it makes equities relatively attractive," says Bespoke's Paul Hickey.
www.cnbc.com/2019/08/27/us-treasurys-investors-monitor-trade-developments.html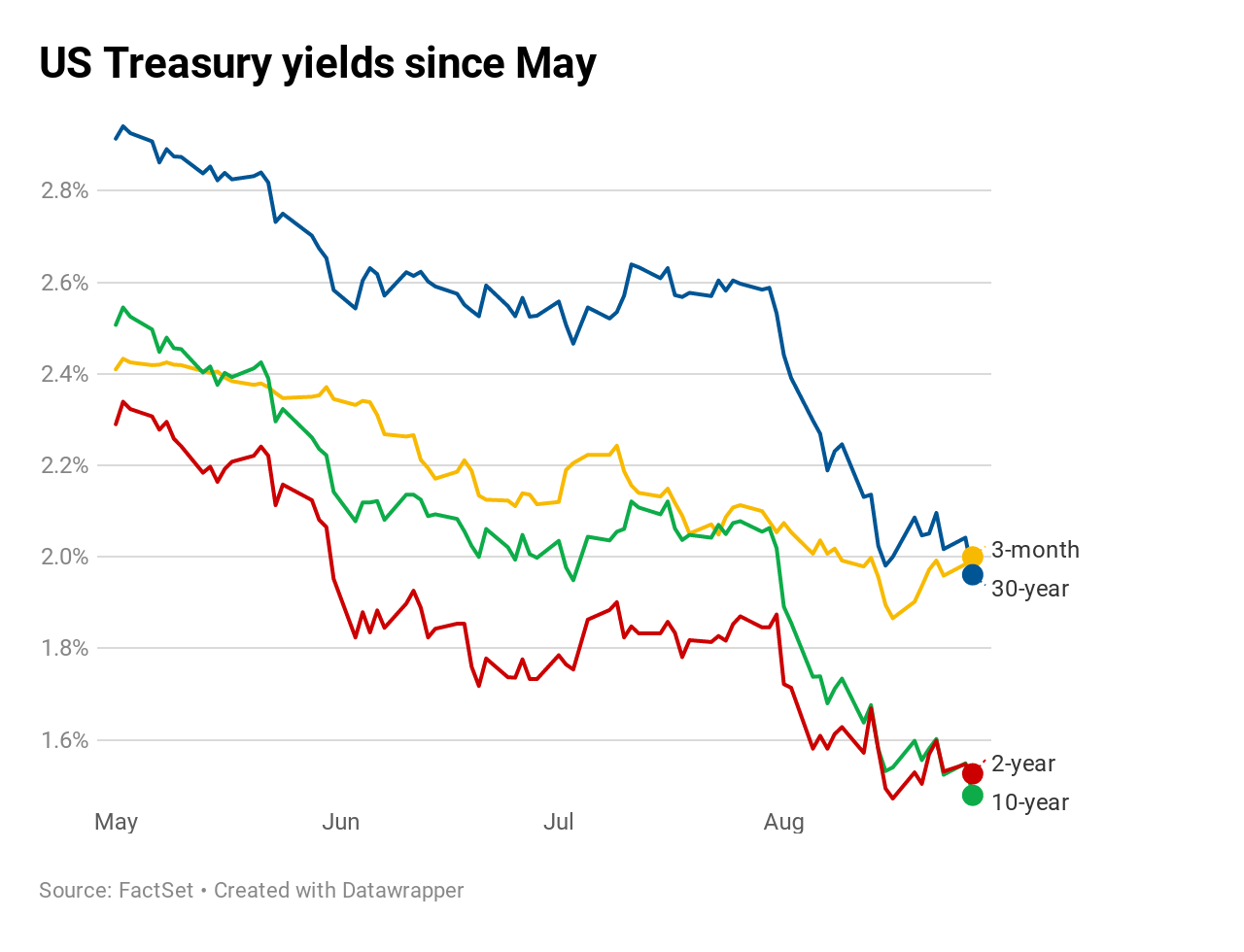 395 views