by gorillaz0e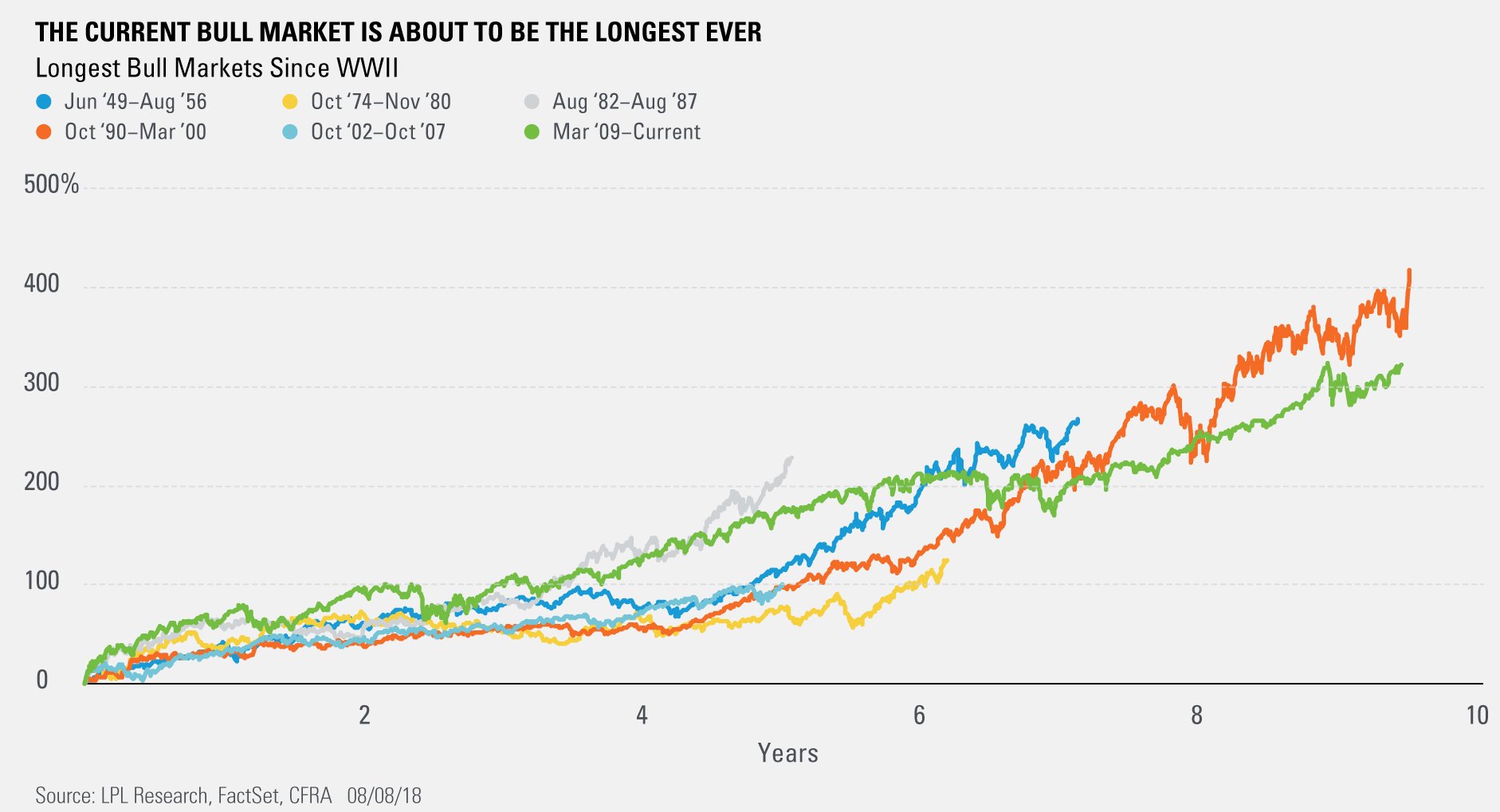 Graph of this issue: pbs.twimg.com/media/DkhnNycUwAAPNIh.jpg:large
Don't look now, but on August 22, 2018, this current bull market will top the 1990s bull market as the longest ever. However, be aware that the 1990s bull market saw the S&P 500 Index gain 417%, while the current bull market is up approximately 320%—so you can't call this the greatest bull market…yet.
"Age is just a number," explained LPL Research Senior Market Strategist Ryan Detrick. "The oldest man and woman in America are 112 and 113 years old, respectively; and the man smokes 12 cigars a day! Similarly, I think this bull market could surprise us and maybe last much longer than most think, particularly since we see few signs of smoke in the economy. In fact, the benefits of low inflation, strong corporate profits, and fiscal stimulus all suggest that this bull has plenty of tricks left up his sleeves."
Be on the lookout for our latest Weekly Market Commentary due out later today, where we take a closer look at this current bull market and why it could have plenty of room to run.
How long time do you think the current bull market will run for?
What will potentially stop the bull market?
Views: