by Michael Snyder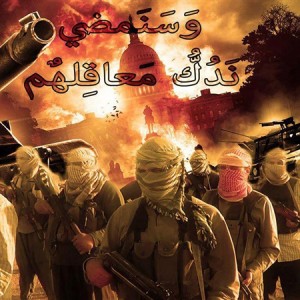 Should the United States be allied with radical Islamic jihadists that dismember little girls while they are still alive?  That question sounds ridiculously absurd, but that is precisely what Barack Obama is proposing.  Obama wants the United States to go to war so that it will be easier for al-Qaeda Christian killers to take over Syria.  What you are about to read should absolutely shock you.  Please send it out to your friends and share it everywhere that you can.  If America willingly sides with psychotic, murderous savages that behead little children, it will bring a curse upon our nation.  It is imperative that the American people be told the truth about this.
Mother Agnes Mariam el-Salib is a Catholic nun and mother superior of St. James Monastery in Qara, Syria.  She has been living in the country for about twenty years, and she has been very active in reporting what has actually been happening on the ground inside Syria.
Posted below is an excerpt from what she told RT the other day.  According to her, the Syrian rebels have been brutally beheading people wherever they go and they even dismembered one little girl with a frame saw while she was still alive…
In the village of Estreba they massacred all the residents and burnt down their houses. In the village of al-Khratta almost all the 37 locals were killed. Only ten people were able to escape.
A total of twelve Alawite villages were subjected to this horrendous attack. That was a true slaughterhouse. People were mutilated and beheaded. There is even a video that shows a girl being dismembered alive – alive! – by a frame saw. The final death toll exceeded 400, with 150 to 200 people taken hostage. Later some of the hostages were killed, their deaths filmed.
What Mother Agnes is saying lines up very well with what is being reported in major international publications such as the Daily Mail…
Terrified Christians claim Syrian rebels ordered them to convert to Islam on pain of death when they 'liberated' their ancient village.
Opposition forces, including fighters linked to Al Qaeda, gained temporary control of the Christian village of Maaloula after fighting with regime forces.
The reports have reignited fears about western support for the rebel groups, which are increasingly being infiltrated by Islamic extremists.
According to eyewitness accounts quoted in that same article, innocent Christian villagers are being given the choice to either convert on the spot or be summarily executed…
One Maaloula resident said the rebels, many of whom had beards and shouted 'Allahu Akbar' (God is great), attacked Christian homes and churches shortly after moving into the village.
'They shot and killed people. I heard gunshots and then I saw three bodies lying in the middle of a street in the old quarters of the village. Where is President Obama to see what has befallen us?'
Another Christian resident said: 'I saw the militants grabbing five villagers and threatening them and saying, "Either you convert to Islam, or you will be beheaded".'
And keep in mind that these psychotic Syrian rebels are doing this even though they know that the entire world is watching them.
So if this is how they are acting now, how bad would they be if they actually took power in Syria?
It is also very important to note that a high percentage of these "rebels" are actually foreigners.  In fact, as Business Insider reported back in January, a lot of them are actually death row inmates that Saudi Arabia set free and sent into Syria to wage jihad…
A leaked internal memo shows how Saudi officials commuted 1,200 death row inmates under the condition they go and fight against Assad in Syria, according to the Assyrian International News Agency.
From the memo:
We have reached an agreement with them that they will be exempted from the death sentence and given a monthly salary to their families and loved ones, who will be prevented from traveling outside Saudi Arabia in return for rehabilitation of the accused and their trainingin order to send them to Jihad in Syria.
Saudi officials apparently gave them a choice: decapitation or jihad? In total, inmates from Yemen, Palestine, Saudi Arabia, Sudan, Syria, Jordan, Somalia, Afghanistan, Egypt, Pakistan, Iraq, and Kuwait chose to go and fight in Syria.
These are the people that Obama wants to assist?
Is he insane?
If the rebels win, they will set up a hardcore Sunni government that will impose sharia law on the entire nation of Syria.  This is a nation where Christians, Jews and various types of Muslims have been living together peacefully for centuries.
If the jihadists that Obama is supporting win, all of that will be gone.
A similar thing happened in Afghanistan.  We have spent more than a decade "nation building" in Afghanistan, and now they have a government where members of parliament argue that anyone that converts to Christianity should be killed…
Converts from Islam to Christianity should be killed according to Islamic law (shari'a), in a bid to stop the growth of Christianity among Afghans inside and outside the country, according to one leading member of parliament cited by the Afghan Voice Agency news service.
Mohabat News, an independent Iranian Christian news agency, reported on Sunday that Nazir Ahmad Hanafi said several weeks ago that "Afghani citizens continue to convert to Christianity in India. Numerous Afghanis have become Christians in India. This is an offense to Islamic laws and according to the Qur'an they need to be executed."
Hanafi, an independent who represents the province of Herat, is a prominent lawmaker who heads the parliament's Legislative Commission and reportedly received the third highest number of votes in the 2010 parliamentary election.
Is that what thousands upon thousands of Americans shed their blood for?
Are we about to make an even worse mistake in Syria?
The Syrian rebels are not our friends.  They even put up pictures depicting the destruction of the White House on their Facebook pages.  They are murderous, psychotic jihadists that are the enemy of everything that is true and good.
Please share this article with as many people as you can.  It is so important that we wake as many people up as we can before our government starts a war that it will not be able to stop.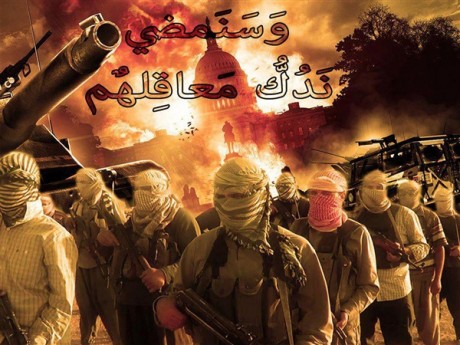 Views: