Better get ready and fast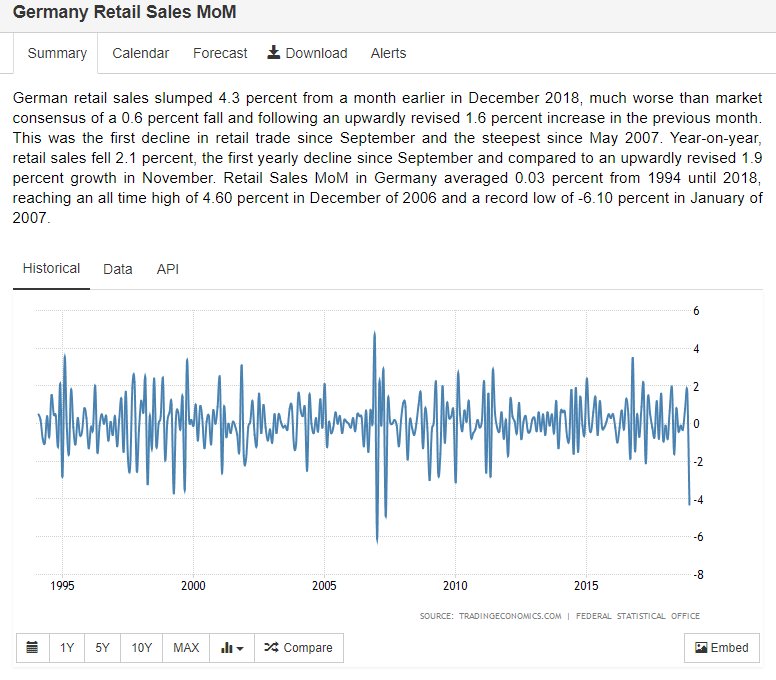 Macro-Trend Follower.
‏
@macrotrendf
Germany retail sales TANKING worst reading since 2007 when the recession hit.
@PaulSommerville
Germany retail sales fell 4.3% in December. The worst in eleven years.
Italy Officially Slides Into Recession.
The Fed utterly capitulates on policy.
Trading With Hedge
‏@tradewithedge
WOW!
Retail sales from Germany came at -4.3% MoM. Recession is coming and fast !!! last time we got close to this levels were in 2007!! and we still not officially in recession yet. Like I said many times, this crisis will be a lot worse than 2008!! FED knows this!

@24heuropegr
Italy becomes first major European economy to face technical recession in five years as GDP falls by further 0.2% 
h/t Spanish_guy
593 views