by Victor Mozambigue
Global economic changes and policy makeovers at home could be signaling turmoil for the US economy. While not all the changes will be negative, the impact of certain issues can be tumultuous for the economy. What starts at the stock market will likely end up creating ruckus in the average American household? There are strong indicators that signal a great financial collapse. The question is not 'if' a financial breakdown can really happen. The question is 'when' it can happen and how exactly it can shape America.
Rising oil prices raises CPI
The consumer price index (CPI) reached its highest levels of 4 years in January 2017. The consumer price index rose by 0.6% in January, surpassing analyst expectation of only 0.3%. The CPI indicates the price than Americans have to pay for goods and services and is often counted as the average cost of living. In the past 12 months, the CPI has risen by 2.5%, the highest ever recorded for a 1 year period in the past 5 years.
Oil prices went to historic lows in 2014. However, in 2016, OPEC and 11 other oil producing nations decided to slash production to stabilize oil prices. The reduction was effective from January 2017 and the consequences are visible in the CPI changes. The increased price of gasoline is driving up inflation in the US.
Debt burden on Americans
The American debt burden is increasing rapidly. Billions of dollars remain outstanding in student loans while home ownership is becoming more expensive. Rents are rising consistently and another sub-prime lending crisis in the automobile sector is shaping a bubble that will burst soon.
An average American household owes $132, 529 in overall debts, totaling to $12.35 trillion for the nation. Of this, $8.35 trillion of loans are mortgages while $1.14 trillion are auto loans. One important thing to note here is that lifestyle expenses do not primarily fuel debt. Medical expenses and rising mortgages are the reasons behind rising debt problems in the country.
Real wages are not increasing
A Fed rate hike in March is still a possibility. However, real wages in America are not increasing. Real average weekly wages have fallen by 0.6% year-over-year in January. The last time wages fell this steeply was in October 2012. There is no substantial change in nominal wages that could offset CPI rise. Therefore, rising CPI and increasing debt is shaving off more from the already stagnant wages than citizens can comfortably allow.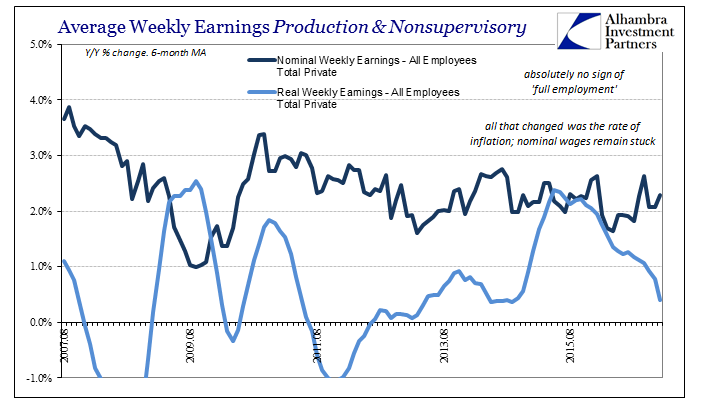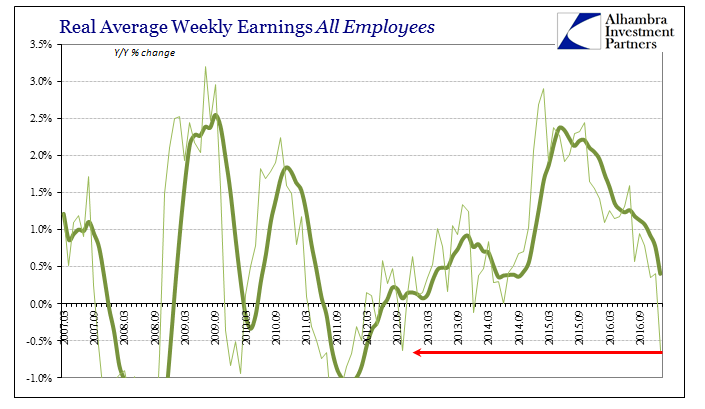 Fears of a crash are real
2017 and 2018 will be the most uncertain years for the economy after 2008. The first signs of cracks will appear in the stock market which has been reigning high on optimism for quite some time now. Of course, the markets are overvalued as per analyst predictions. The demand for gold is also expected to increase as nervous investors are looking for a safe haven to dump investment or at least find a hedge against losses. The housing sector could also trigger an unfavorable event as prices soar on commercial property price index. A financial collapse can eventually happen and it will send waves of disruption globally. If analysts are to be believed, it would happen in later 2017 or early 2018. You need to be prepared.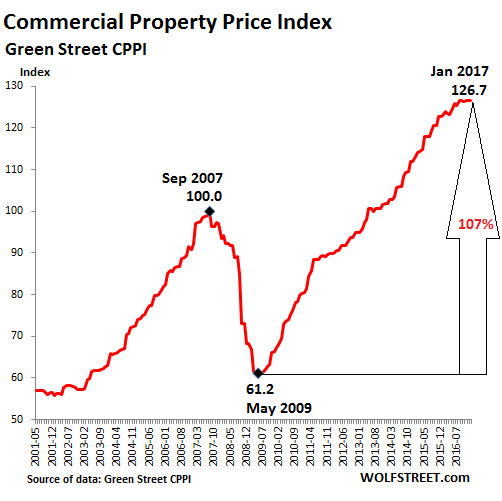 Views: