In a world where millions protest daily against the creeping tyranny of a big government which is abusing the neverending covid tragicomedy to get so much bigger it would make even George Orwell cringe, one country actually had a opportunity to put an end to "vaccine passports" and totally blew it: despite months of protests, Swiss citizens overwhelmingly voted to keep the country's system of Covid vaccination certificates in place (not surprisingly, the deal was sweetened by the promise of financial assistance for voters).
According to RT, Sunday just over some 62% of voters chose to maintain the country's coronavirus measures which include a controversial system of Covid vaccination certificates, required since September to enter bars, restaurants, theaters and other public spaces. Majorities in 24 of Switzerland's 26 cantons backed the law, with only the tiny cantons of Schwyz and Appenzell Innerrhoden rejecting the measures.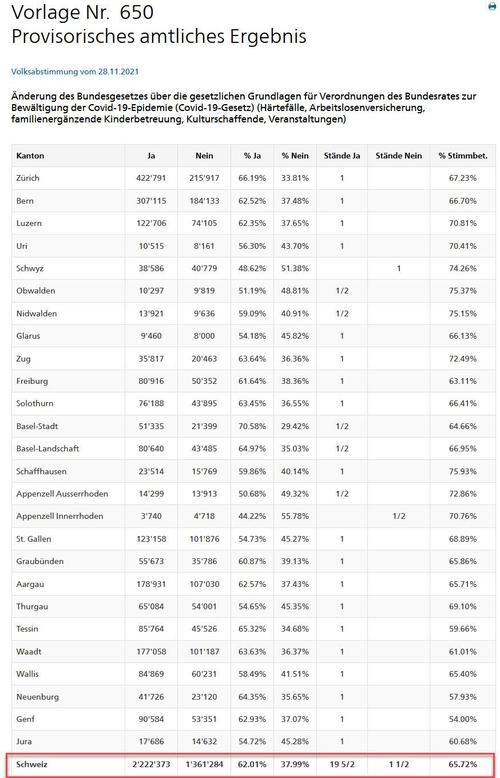 And since covid has emerged as every politician's best friend, all Swiss political parties with the exception of the right-wing Swiss People's Party supported the law, which was brought to a vote after anti-lockdown groups gathered nearly 200,000 signatures to challenge it earlier this year. Under Switzerland's system of direct democracy, any initiative can be brought to a vote with 100,000 signatures.
www.zerohedge.com/markets/62-swiss-voters-chose-keep-covid-vaccine-passports