via Greg Schnell
The Canadian market broke down and went negative for the year this week. The $TSX made its closing high on January 4th and has receded since then.  The scale is in percentage terms from the last day of December 2017.

So this is not great.  What is more alarming is the detail on some of the individual sectors.
Starting with Technology, things look ok and the momentum indicators are still pointing positive. Should the trend line on the MACD break, that would be worrisome. The current lower high on the MACD compared with the June 2017 high is an uncomfortable signal so far. If the latest MACD line can keep powering higher until it is up by the previous high around 2.25, that would be bullish.

The Energy sector is not as strong. The real problem is the energy sector response to higher oil prices has been muted. The differential from $WTIC to Canadian Crude is significant. If the red up trend line breaks, prepare for significantly lower prices. More worrisome is the weekly MACD looks like it is breaking its momentum uptrend just above zero. Get defensive if this breaks.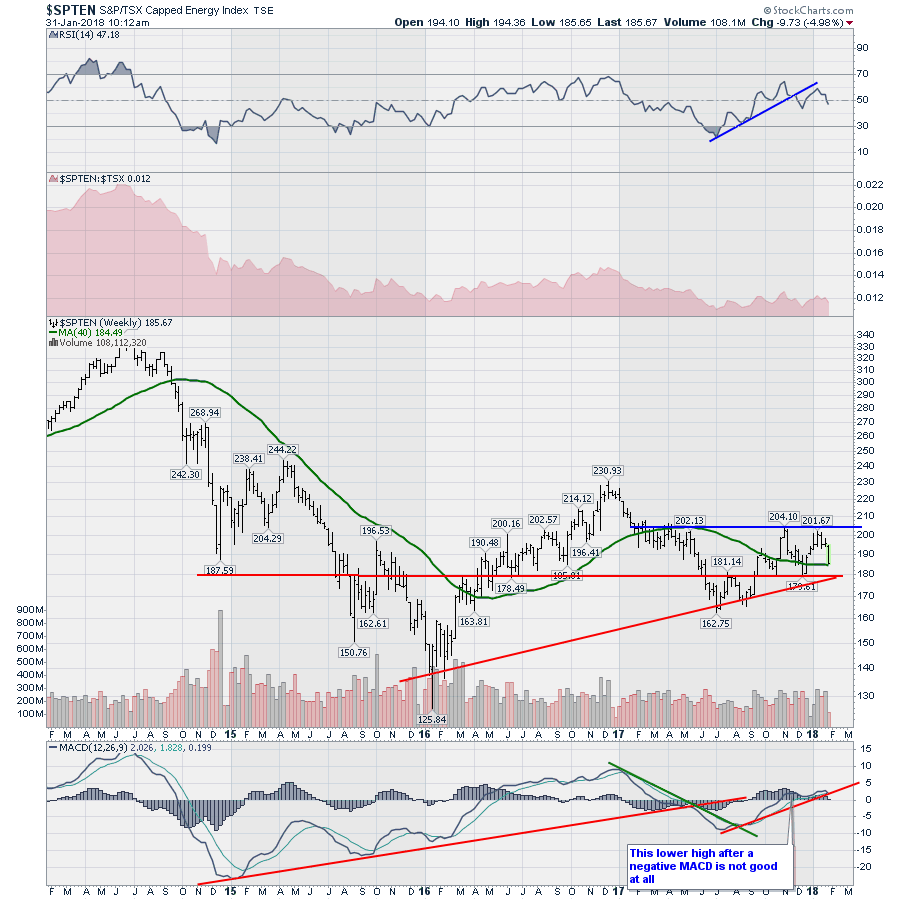 The Canadian banking sector has created a lot of wealth. Interestingly enough, the latest high has dramatically lower momentum compared to the price high. This MACD still has room to move down a little without breaking any uptrend line, but the dramatically lower high is a warning flag.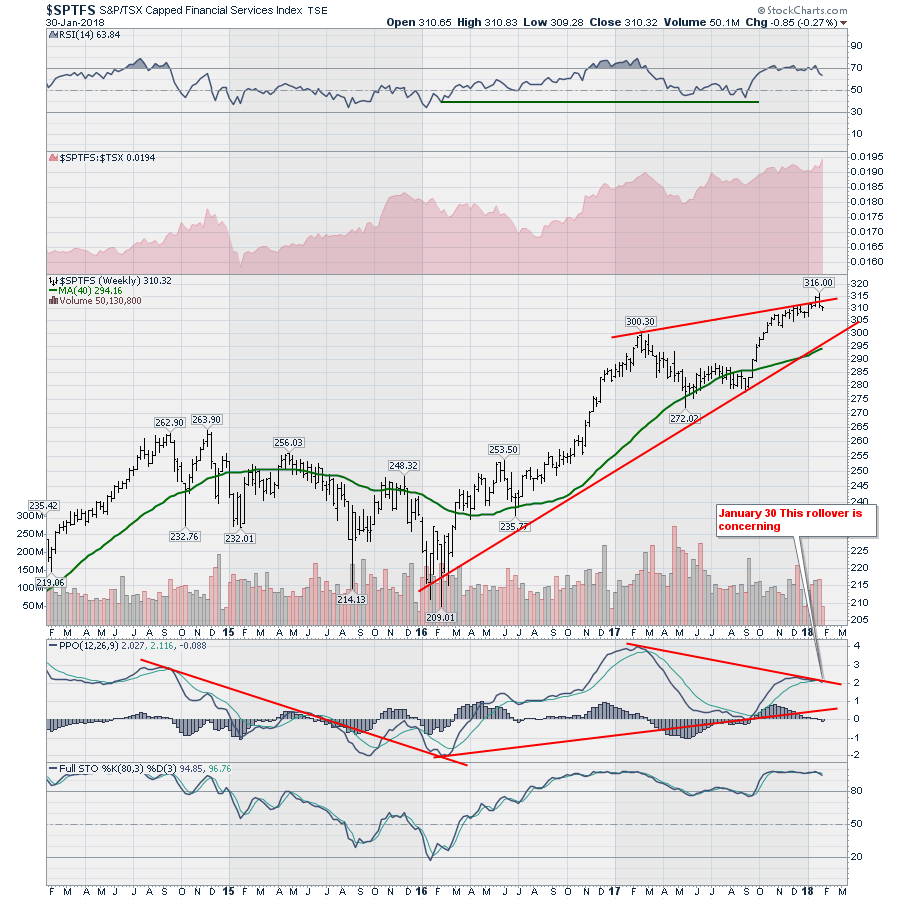 Looking in on our friends in Healthcare, home to the medical marijuana stocks, we see some issues there as well. The RSI is dropping below 70, which is not a signal in itself. However, combined with some of the other indicators, it does suggest weakness. The breaking of the relative strength uptrend in purple is worrisome. The price is now making lower lows and lower highs each week after a parabolic move. I covered parabolic moves in my book. This chart below could be a template. If the market is going to surge higher, this is its recovery point. The main reason is the sudden escalation of volume. In the MACD we can see the momentum rolling over. It does not mean this is the end for the marijuana sector, but it usually means there are lower prices ahead. Stay cautious with tight stops.