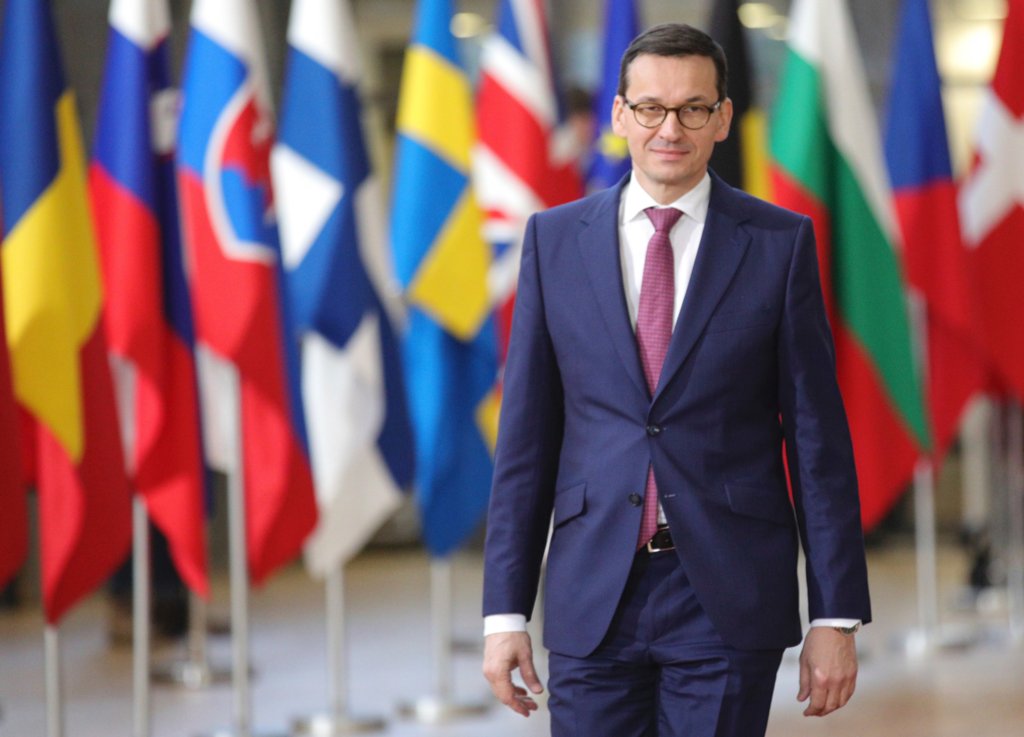 BRUSSELS (AP) — A top European Union official says the bloc's executive Commission will decide next week whether to trigger an unprecedented procedure against Poland that could see the country lose its voting rights in the EU.
The step has been discussed in reaction to new Polish bills overhauling the judicial system which the EU sees as a violation of fundamental European values.
www.breitbart.com/news/eu-official-unprecedented-step-warning-poland-is-likely/
Reuters: Finnish Presidential Candidate Would Take Nation Out of EU, Tighten Immigration Rules
www.breitbart.com/london/2017/12/14/reuters-finnish-presidential-candidate-take-nation-eu-tighten-immigration-rules/
Austria's new chancellor says he will follow eastern European countries' example and reject mandatory migrant quotas set by the EU
Sebastian Kurz, 31, joined leaders from eastern Europe in rejecting EU's scheme
EU president Donald Tusk also spoke out against migrant quotas for members
www.dailymail.co.uk/news/article-5182663/Austrias-chancellor-says-reject-migrant-quotas.html
Pesco: Remaining EU countries agree to plan to integrate their military forces after Brexit
Non-EU states, like Britain in the future, will be able to join the programme, but only after negotiations and with agreement on providing funds
www.independent.co.uk/news/world/europe/brexit-latest-eu-military-pesco-nato-integrate-army-a8111311.html
We are about to revisit history again. All countries taking sides.
2018 is shaping up to be very interesting.
Italian leader warns European Union is on verge of collapse
THE European Union could face collapse unless it embraces wider integration, according to Italian prime minister Paolo Gentiloni.
www.express.co.uk/news/world/892192/italian-leader-paolo-gentiloni-warns-european-union-collapse-eurozone-migrant-crisis
EU leaders agree Brexit talks can move on to phase two
Joint proposal from British and EU negotiators agreed on Friday morning allows talks to move on from divorce phase to UK's future outside the bloc
www.theguardian.com/politics/2017/dec/15/brexit-talks-eu-next-phase-brussels-theresa-may
Move to phase two. Thats very nice of them.
EU does not like strong Christian Poland, that's why it constantly attacks it.

h/t
Billy Bulgaria