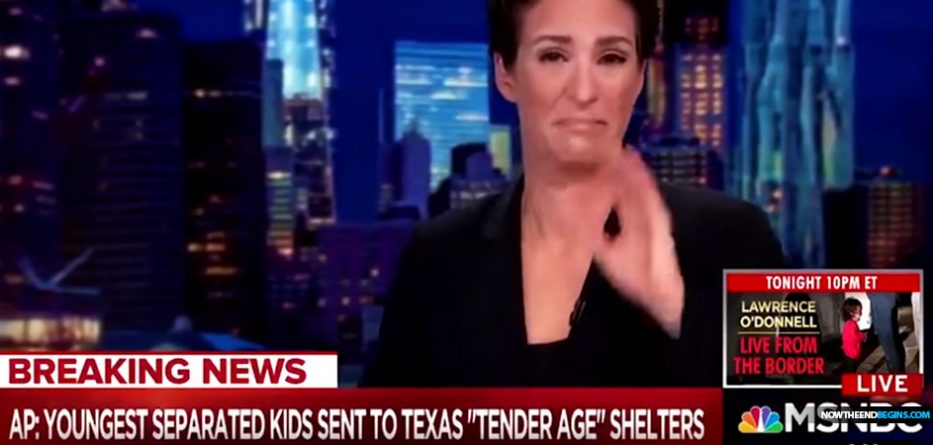 THE FAKE NEWS MEDIA AND POLITICAL CLASS BECOME MORE AND MORE OUTRAGED OVER THE TRUMP ADMINISTRATION'S DECISION TO DETAIN AND PROSECUTE IMMIGRANTS ILLEGALLY CROSSING THE BORDER.
EDITOR'S NOTE: Poor Rachel Maddow, she was so 'overcome with emotion' last night as she tried in vain to say the words 'tender age detention centers', that she fake cried her way out of her spot and handed it off to her colleague. But flashback to 2014 when over 100,000 children were placed in Obama's child detention centers, and NO ONE in all of fake news lands was even the least bit outraged. No one called Obama out, no one demanded the policies change, and no one thought what was being done was a bad thing. So President Trump in 2018, who is simply carrying out the established policy of the Obama administration to deal with illegal immigrant children detainees, is immediatly cast as a person more evil than Hitler. The mainstream media is not only fake news, it is deliberately false information tied to a Marxist agenda whose only purpose is to deceive and mislead the viewers, with the goal of fomenting class warfare and creating division. America under this tyranny is much more divided as a nation than we were during even the Civil War. In fact, this is a civil war, declared by the fake news media upon the American people. 
Lost in the debate is any acknowledgment that President Obama's administration also used detention facilities. Current U.S. immigration laws, when enforced, have the consequence of temporarily separating adults who arrive with children into separate detention facilities in order to prosecute the adults.
The policy of prosecuting immigrants for crossing the border illegally has been in place for multiple administrations. The Obama administration prosecuted half a million illegal immigrants and similarly separated families in the process. So did the Bush administration.
Personal accounts from immigration lawyers tell a tale of Obama being equally concerned about unaccompanied minors traveling to the border and wanting to create a deterrent.
Photos of border detention facilities from the Obama-era, taken during 2014, look nearly identical to the ones taken during the Trump era. You never see them, however.
HERE THEY ARE, TAKEN IN 2014 DURING A MEDIA TOUR OF OBAMA-ERA DETENTION FACILITIES IN BROWNSVILLE, TEXAS, AND NOGALES, ARIZONA.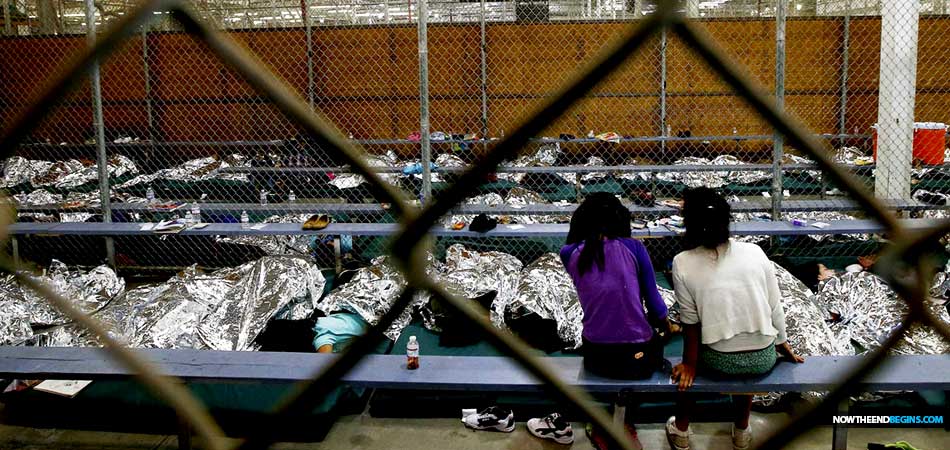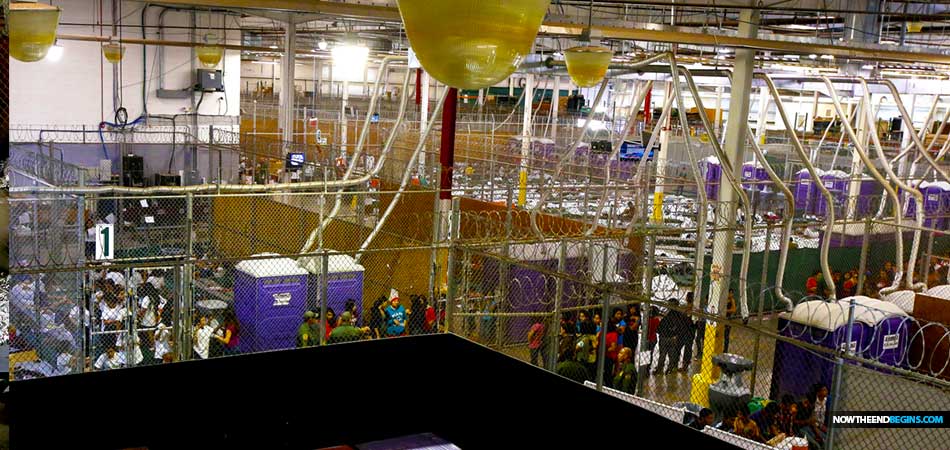 As the Daily Caller previously reported, "Obama administration prosecuted nearly 500,000 illegal immigrants between FY 2010-FY2016. They referred 1/5 of illegals for prosecution, which often resulted in family separations." source
1,152 views