#TradeWar starting to take its toll on manufacturing (seen notably in new orders component of ISM) @SoberLook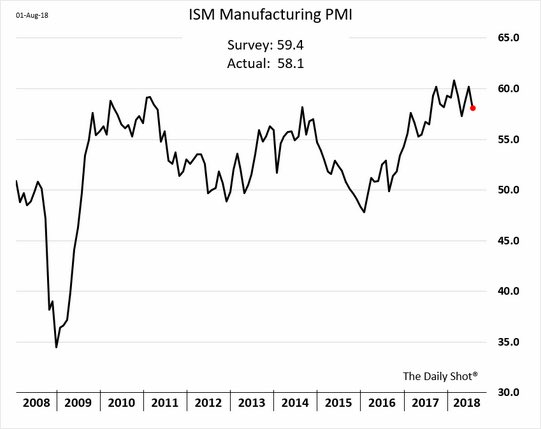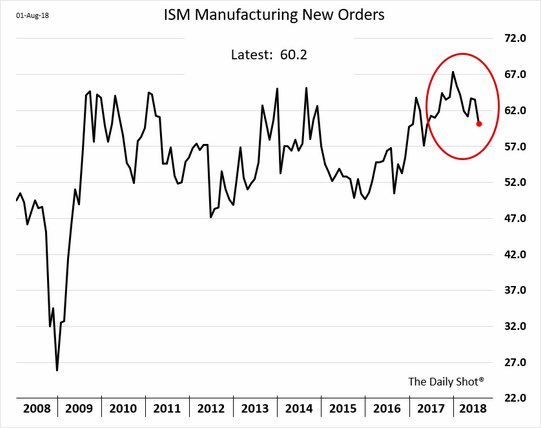 twitter.com/LizAnnSonders/status/1024969700399374336
China's capital flight is getting worse
The dollar is jumping against most of the currency
#DXY #Yuan #EURUSD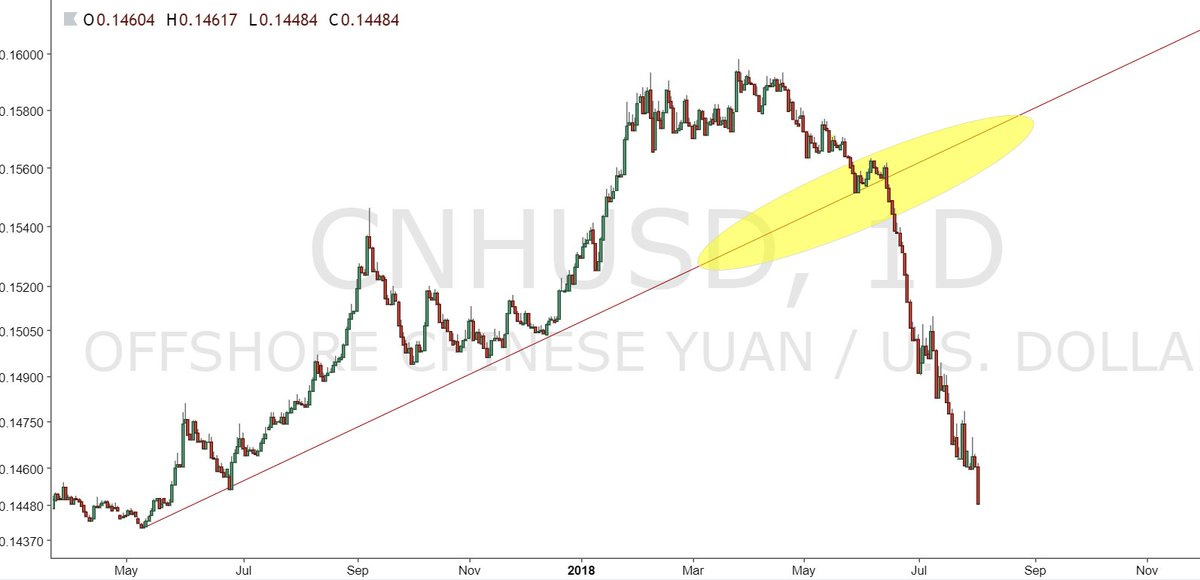 twitter.com/amital13/status/1025097412594073600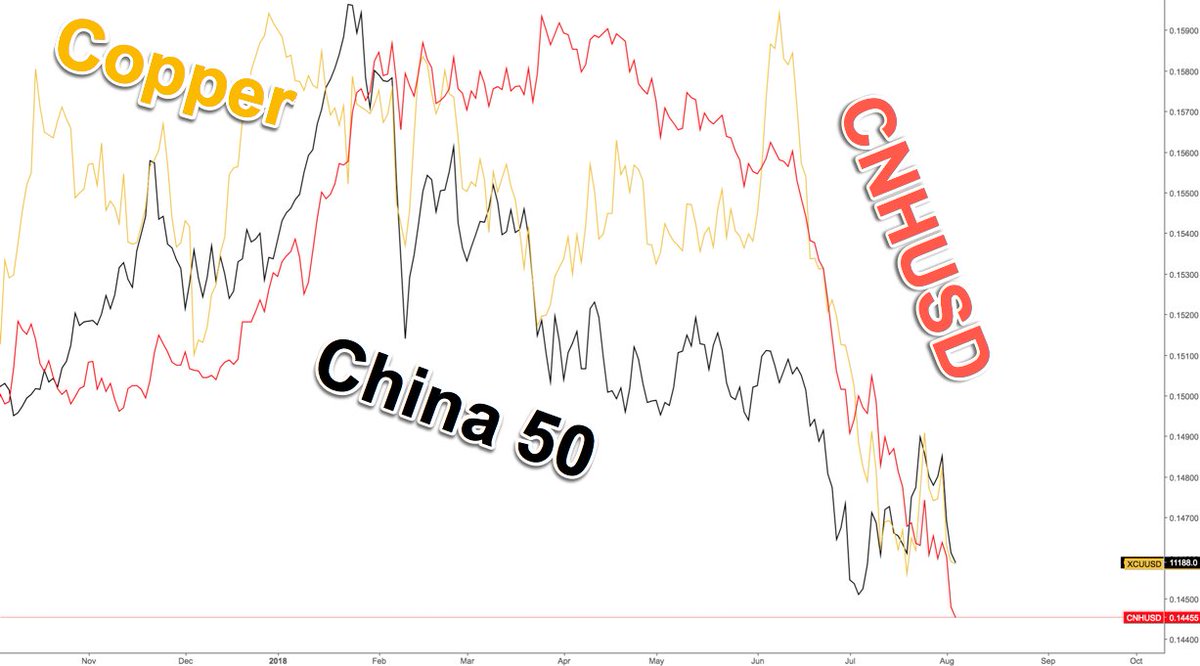 twitter.com/StockBoardAsset/status/1025339582232100864
The Euro is about to break a key support against the USD….
1. ECB keeps loose policy
2. Fed hiking as expected
3. Eurozone slowdown
4. US growth above estimates
@tradermade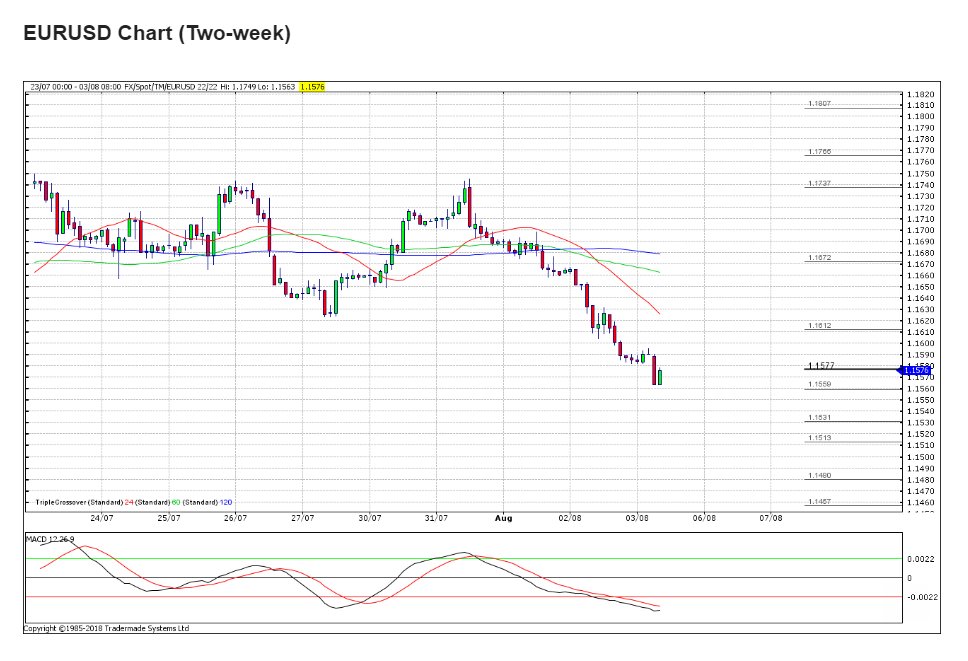 twitter.com/dlacalle_IA/status/1025320557292781568
#China's stock mkt cap fell to $6.09tn as of Thur, vs #Japan's $6.17tn, losing its ranking as the world's 2nd-largest stock market, shows data from Bloomberg.
Chinese stock mkt surpassed Japan in 2014, and hit $10tn in Jun 2015, before losing half its value later that year.
twitter.com/YuanTalks/status/1025335060164050946
Views: