by Ruby Henley
It seems the movements in Syrian skies are telling a story of an impending confrontation between the United States and Russia.  Yes, the planes keeping watch over Syria belong to Russia, but Putin is Assad's keeper. It is almost as if Assad is the child, and Putin is the father.  Make no mistake about it, this looming war will be fought between the US and Russia.
At this time, Iran is making decisions for Syria, as Assad is holed up in a Russian bunker.  While Iran is filling Assad's shoes, Russia is filling his skies. Russian jets have been routinely flying along the Syrian coast since President Trump's threats, but they have recently increased the number of flights over the last 12 hours.
I would say this is a solid indication the United States has made a decision on striking Syria.  I do know they have announced they have proof of the Syrian chemical weapons attack. The hospital records show chlorine in the urine and blood, and some patients show signs of having been exposed to a  nerve agent.
Russia has accused the British of executing a hoax attack to incriminate Assad, but if you have read the reports from the Organization monitoring these attacks, you would know they have conclusive proof that Assad has, in fact, unleashed chemical weapons on his people more than once.  This same organization is moving into Syria this weekend to analyze the soil. President Trump is not going to strike Syria unless he knows he has the proof of Assad's guilt.
#SYRIA Earlier, Russia had made numerous warns on all levels about provocations of chemical weapons use organized by insurgents in #EasternGhouta. #Rus_MoD has other evidences, which testify to the direct participation of Great Britain in organizing of this provocation pic.twitter.com/gqEdLqTnAa

— Минобороны России (@mod_russia) April 13, 2018
After following this story the last couple of days, I, too, believe in Assad's guilt.  The Syrian people lead miserable and deprived lives while he cares nothing for them. In fact, I believe he is a sadist, who enjoys their pain.
An American witness was actually there, and she says the chemical attack in Syria was real.  Following claims by the Russian and Syrian government that videos of the chemical attack are fake, Deena Lynn,  provides her account of what happened.
Russia has moved into Douma.
Russia fires P-500 Bazalt supersonic missile in Putin show of force.  The massive P-500 Bazalt is a supersonic cruise missile capable of travelling at speeds in excess of 1,800mph – more than five times the speed of sound.  And video footage underlines the colossal destructive power at Putin's fingertips.
The weapon is shown being fired from a ship called the Marshal Ustinov off the Russian coast.  The vessel, one of three Russian Navy missile cruisers, is equipped with 16 cruise missile launchers, plus artillery and anti-submarine weapons.
I think it is safe to say it is happening.  We are entering World War III.
The US also has evidence of the delivery of these weapons, and only some countries only have these type of delivery systems.  This points to Syria as one of those countries.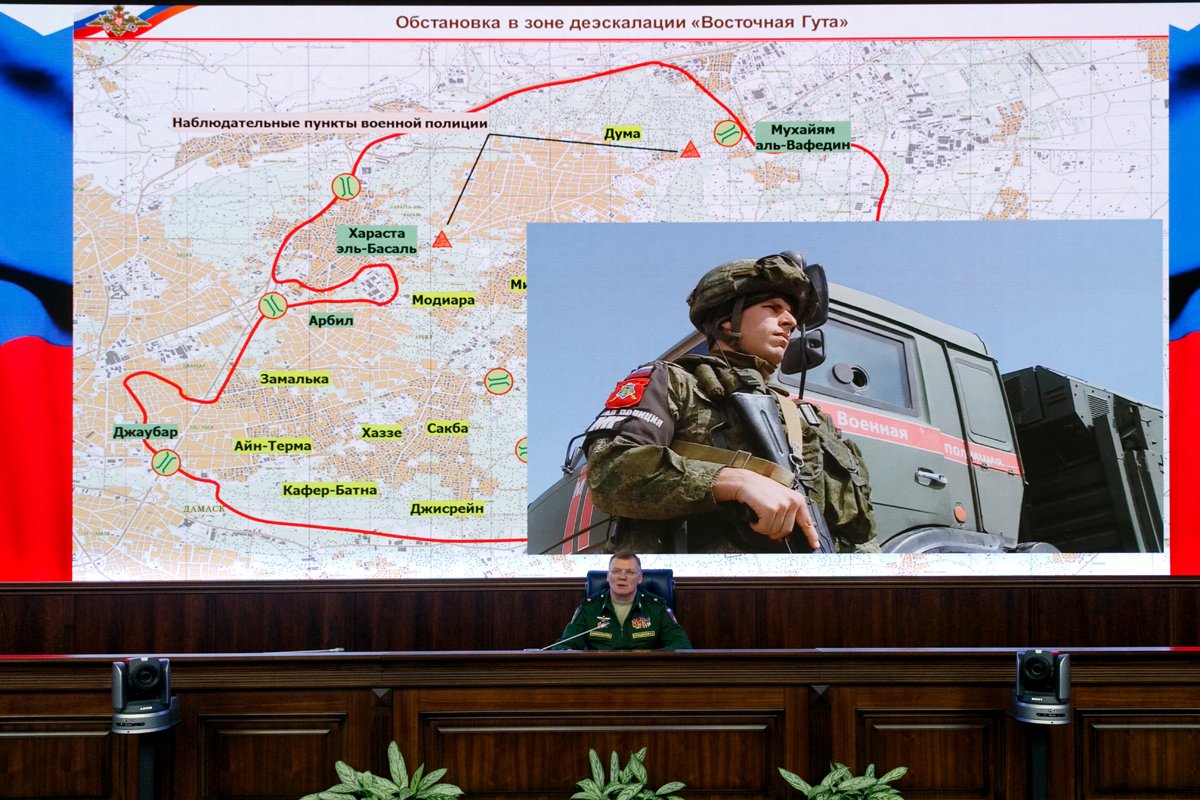 www.dailymail.co.uk/news/article-5611419/Trumps-armada-Huge-task-force-12-warships-sets-sail-Syria.html
A huge task force of 12 warships is setting sail for Syria in one of the biggest concentrations of US naval power since the 2003 Iraq invasion, it has emerged.
The giant nuclear powered USS Harry S Truman, carrying 90 aircraft and escorted by its five-strong strike group of destroyers and cruisers, is powering towards Europe and the Middle East.
A further four destroyers are believed to be in or near the Mediterranean already, including the Donald Cook, Porter, Carney and Laboon along with two nuclear-powered submarines, Georgia and John Warner.
The deployment of 12 US warships on one mission is a huge concentration of fire power, one of the biggest since six aircraft carriers supported the 2003 invasion of Iraq.
It comes amid heightened tensions as Donald Trump continues to consider launching airstrikes on Syria in retaliation for a chemical gas attack in a rebel-held town on Saturday.  Russia has threatened to take down any missiles launched at the Assad regime's forces using its fearsome S-400 defense system.
God help us all.
windowoneurasia2.blogspot.co.uk/2018/04/russians-feel-theyre-already-entered.html
Russians Feel They've Already Entered World War III, Lev Gudkov Says
Paul Goble
Staunton, April 13 – Russians in focus groups organized by the Levada Center say that "we have already entered World War III but are still at its initial 'cold' phase," a judgment that has sparked an upsurge of patriotic confidence that Russia will win and fears that the price of that victory for individual Russians will be very high, Lev Gudkov, the Center's director says.
In a wide-ranging interview with Dozhd journalist Lola Tagayeva, the sociologist says that "mobilization and confrontation with the West has generated an upsurge in patriotic adrenalin" but also has sparked "a diffuse and inarticulate fear, especially among older people (tvrain.ru/articles/glava_levada_tsentra_rossijane_chuvstvujut_chto_vhodjat_v_tretju_mirovuju-461694/).
Russians remain quite supportive of Putin's foreign policy successes but most feel he has not been successful domestically and are quite critical of where the country is. Nonetheless, they overwhelmingly support the Kremlin leader and displace more of their unhappiness on the government or subordinate officials, largely because of the Kremlin's propaganda effort.
"Why is propaganda so effective?" Gudkov asks rhetorically. "Because it doesn't dream things up but says what people want to hear."
I ask myself just how much propaganda are we receiving at this moment?  What is authentic and what is a psyop between world leaders upon man? We could die tomorrow and never really know the answer to that question.  I think I do know, and I think we are living in a major AI system, and we have not accepted it yet. We are in a hive mind control system, and it would not surprise me if this coming conflict is indicative of that.  AI is going to play a major role in this encounter. New weapons and new players, but the same old story, and we sit, watch, stay glued to our computers.
www.rt.com/usa/423290-google-pentagon-ai-drones/
"We believe that Google should not be in the business of war. Therefore we ask that Project Maven be cancelled and that Google draft, publicize, and enforce a clear policy stating that neither Google nor its contractors will ever build warfare technology," reads the letter which was published by the New York Times on Tuesday.
It goes on to describe Project Maven as a "customized AI (artificial intelligence) surveillance engine that uses 'wide area motion imagery' data captured by US government drones to detect vehicles and other objects, track their motions and provide results to the Department of Defense."
It states that although Google Board of Directors member Diane Greene previously told staff that the technology would not be used to operate or fly drones or to launch weapons, it could still be used to assist in such tasks.
The letter also cites the "growing fears of biased and weaponized AI," while stating that Google is "already struggling to keep the public's trust."
"This contract puts Google's reputation at risk and stands in direct opposition to our core values. Building this technology to assist the US government in military surveillance – and potentially lethal outcomes – is not acceptable," it says."
Views: