via @TaviCosta:
Silver & gold implied vol near historical lows!
Awareness of global fiat debasement is only in its early stages.
– Asset bubbles everywhere
– Surging yield curve inversions
– Real yields falling
– Record global debt to GDP
Can't think of a better time to own precious metals.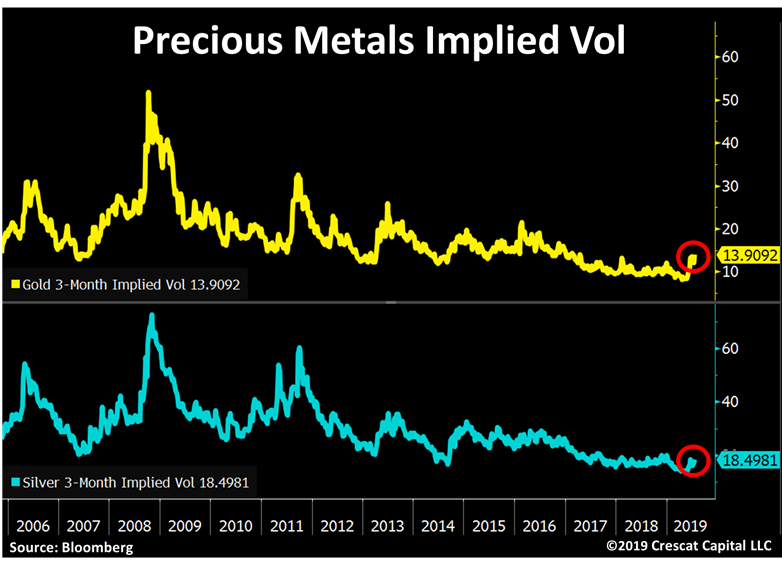 509 views