Morgan Stanley sees the U.S. economy in a sharp slowdown next year, along with a pick-up in global inflation that keeps monetary tightening intact. For investors, that means get out of credit, stock up on cash and head to emerging markets, the bank's strategy team said.
"The bear market is mostly complete for EM, has further to go in U.S. credit and is about to begin for the U.S. dollar," strategists led by Andrew Sheets wrote in a note Sunday. Value should beat growth in stocks, Treasury yields should converge with euro-zone counterparts and rising default rates will put strains on BBB-rated corporate debt, they said.
A key macroeconomic shift will be the end of outsized American economic outperformance, with U.S. growth seen at an annualized rate of just 1 percent by the third quarter of next year. Stocks outside the U.S. will do better than their American peers, according to Morgan Stanley.
With growth slowing and earnings weakening, leveraged corporate securities will get hit hardest, the strategists wrote. They advised a 5 percent underweight allocation to credit relative to benchmarks. Geographically, they see the "potential for Asia to bottom in 2019," one of the few silver linings.
An American slowdown, and consequent pause in Federal Reserve tightening at some point in 2019, would offer emerging markets a respite from the pressure posed by Treasury-yield and dollar gains this year. The MSCI Emerging Market Index underperformed its developed-world counterpart for much of 2018, though that trend has started to shift more recently.
Emerging-market equities scored a "double upgrade" from Sheets and his team, to overweight from underweight, while the U.S. was cut to underweight. China warrants an equalweight holding relative to other emerging nations, though that could change depending on the outlook for the trade war or faster easing by Chinese policy makers, according to Morgan Stanley.
As for commodities, Brent crude should get back to $80 a barrel by the end of 2019 — still below its highs of last month — though "much depends on December's OPEC meeting," the bank said.
Cash, which now returns more than the pace of inflation in the U.S. if not Europe or Japan, got a 4 percent overweight recommendation in the report.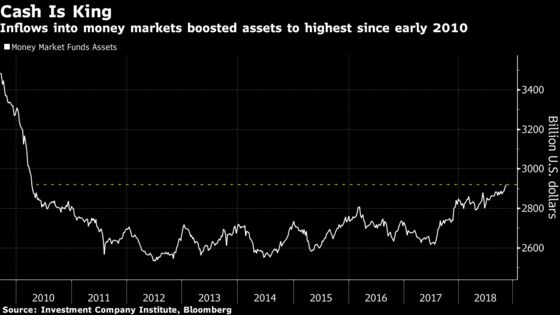 Views: