via Joanna Ossinger
A key gauge of S&P 500 Index options activity has tumbled to multiyear lows, which some might see as a signal investors are underhedged. But JPMorgan Chase & Co. doesn't think so.
The plunge in the S&P 500 put/call open interest ratio, which measures the amount of bullish versus bearish options outstanding, is more about caution because it's accompanied by sharp deleveraging and is explained mostly by increased demand for calls, JPMorgan strategists Bram Kaplan and Marko Kolanovic wrote in a note Monday.
"The put/call ratio typically plunges during market corrections," the strategists wrote. They attributed that to selling of cash equities, options becoming expensive, call demand increasing and investors monetizing some of their hedges. "Apart from possibly the last item, none of these flows could be seen as investors being 'complacent,'" they said.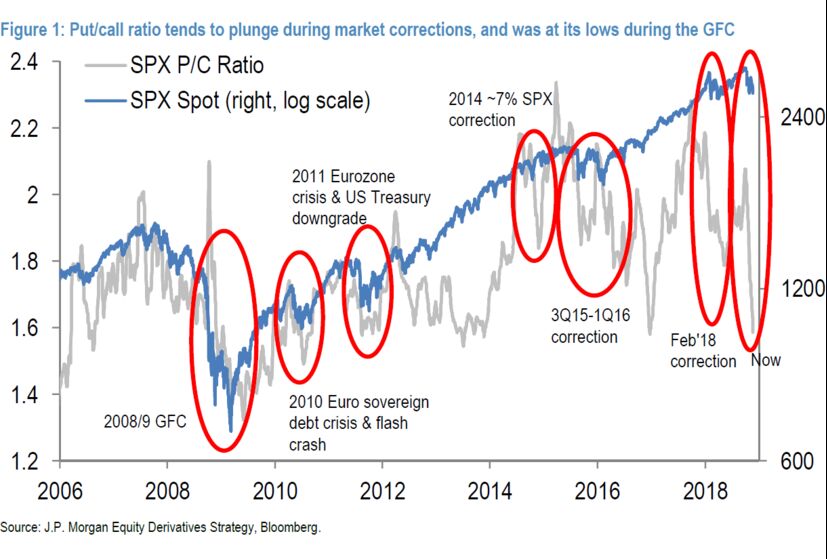 Put-option open interest has actually increased by about 6 percent since Oct. 9, the report said, but that compares with a 37 percent increase in call open interest. A put option is a contract giving the owner the right to sell a certain amount of an underlying security at a set price within a specified time frame. A call option gives them the right to buy.
"The P/C ratio is now close to its lowest level since we emerged from the 2008/9 financial crisis, which seems at odds with the much stronger fundamental picture, and thus could be a sign of investor capitulation," the strategists concluded.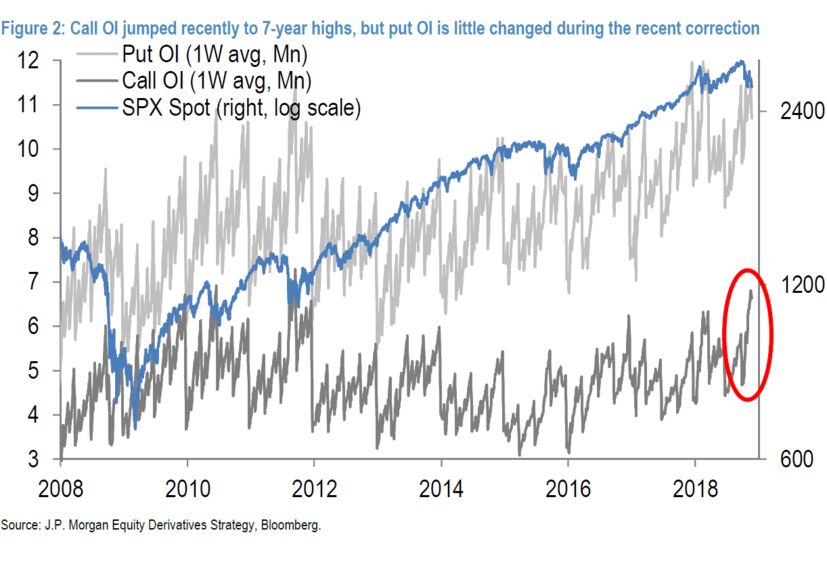 550 views