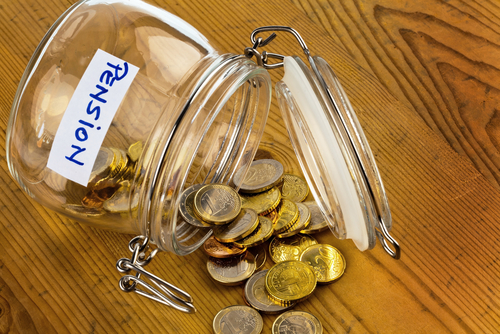 The Pension Crisis is starting to be noticed in Europe. The German Finance Minister Olaf Scholz is arguing that the federal government has to guarantee the pension level until 2040. He is arguing that the government MUST come up with a plausible financing model which seems actually impossible. The increase in taxes to cover pension that far out would devastate the younger generations. So far, this Grand Coalition in Germany has agreed on stabilization plan by 2025.  We may see the pension issue become a major factor in the next election. There is no solution as long as Germany continues to adhere to austerity. The only way the pension crisis can be addressed is to inflate out so you pay people with a cheaper currency.
The collapse of Socialism is underway because the people rightly expected all governments to do everything they could to live safely and satisfy their promises of bliss for retirement. They are already witnessing that saving for retirement has not worked when central banks use interest rates to manipulate the economy and in Germany, they have had negative interest rates thanks to Draghi and the ECB. Indeed, in Germany, this policy of austerity is in direct conflict with Socialism. The only way the system has held together this long is because of inflation.
The Pension Crisis is one element behind the rise of political unrest, particularly in Italy. In Germany, the Pension Crisis is starting to fuel the AfD and the nationalist populists in their movement. Scholz has warned that without resolving this issue, Germany will see its own version of Donald Trump take command. Political change is coming and the current crop of politicians have no real answers.
The German magazine, Spiegel, reported that according to estimates by the German Pension Fund, the so-called sustainability reserve will reach around €37.3 billion euros by the end of December 2018. The reserve has been increasing of late 4.4% (year/year) because of the strong employment situation in Germany under its export model. Nevertheless, the pension insurance assumes that by 2023, the contribution rate of 18.6% of gross wages must be increased yet again. This is already a hefty percentage of gross income and it is not going to be enough.
Views: