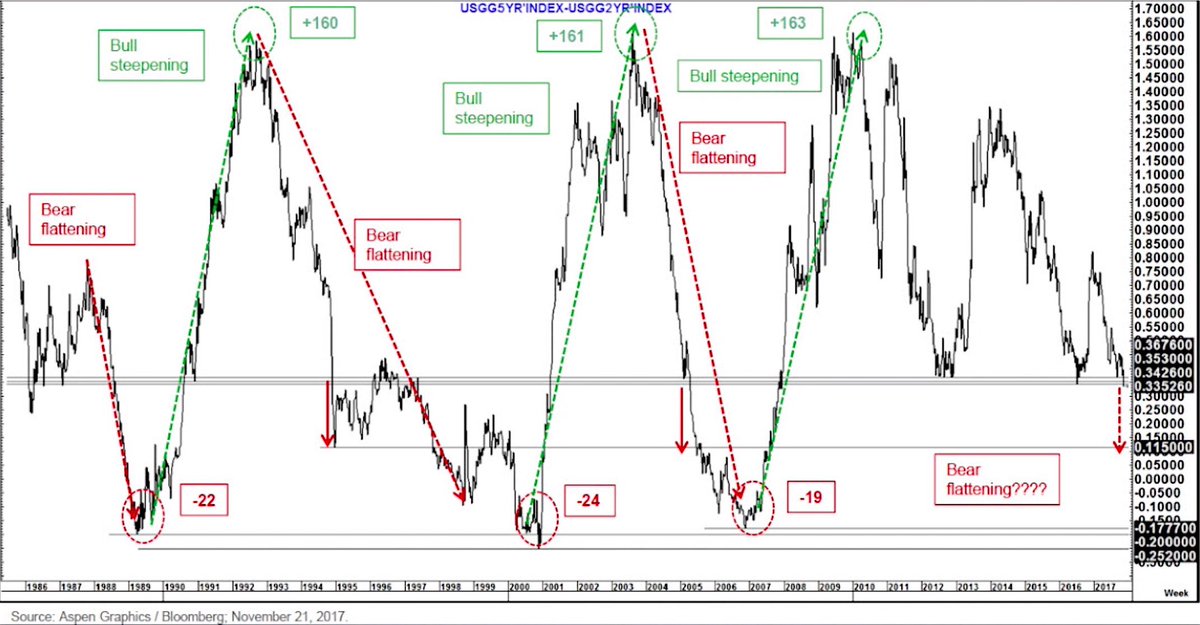 twitter.com/Schuldensuehner/status/933449988276916224
TROUBLE? What is the predictive power of the yield curve? Shape of the yield curve, advanced by 15 mths, has a decent fit w/US GDP growth. But yield curve inversions over-predict recessions. t.co/1mo5QwepsZ pic.twitter.com/Ysd5YCKe4F

— Holger Zschaepitz (@Schuldensuehner) November 22, 2017
Financial imbalances? You think? pic.twitter.com/F2ZNo5SM40

— John P. Hussman (@hussmanjp) November 22, 2017

 
 
Americans are having trouble paying off their credit cards — and it could spell trouble for the economy
US credit-card delinquencies are rising, a potentially ominous sign for the economy.

Americans now have more credit-card debt than before the financial crisis — over $1 trillion.

US household balance sheets are better positioned than before the recession, but "new delinquencies could be early sign of stress," according to Capital Economics.
Americans are having increasing trouble paying their credit-card bills, a potentially ominous sign for an economy reliant on consumer spending for some two-thirds of overall activity.
US credit-card debt recently surged to record highs, surpassing peaks seen before the 2008 financial crisis. Several large US banks and credit-card companies reported a rise in credit-card delinquency rates for August, the second consecutive monthly rise.
www.businessinsider.com/credit-card-delinquencies-a-red-flag-on-consumer-spending-2017-11
Alarming number of shoppers still paying off debt from last Christmas – USA Today
www.usatoday.com/story/money/personalfinance/budget-and-spending/2017/11/20/alarming-number-shoppers-still-paying-off-debt-last-christmas/874304001/?utm_source=feedblitz&utm_medium=FeedBlitzRss&utm_campaign=usatoday-newstopstories
The debt time bomb that keeps growing and now equals nearly half of US GDP -NBC News


Source: Informa Financial Intelligence
www.cnbc.com/2017/11/20/the-debt-time-bomb-that-keeps-growing-and-now-equals-nearly-half-of-u-s-gdp.html